Let's get this out of the way right now. Lens Life is not a good game. They tried to make a good game, but they failed pretty hard.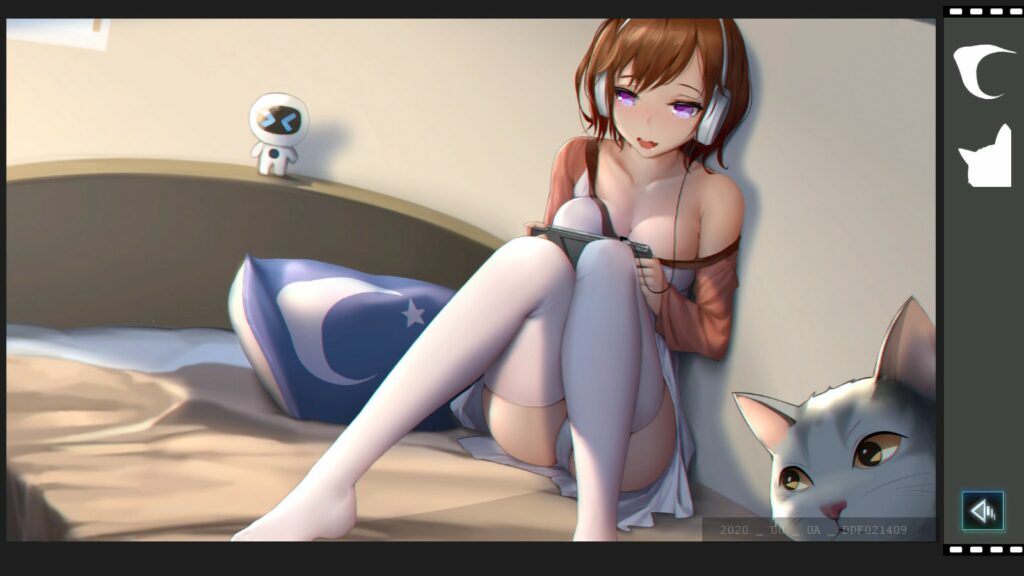 At first, you might look at the screen shots and say "Hey, this art's pretty good!" And I'm inclined to agree with you. But the truth is, the whole game falls apart very quickly. You're a landlord who apparently likes to spy on his tenants via cameras in every room. Every chapter, you get two or maybe three scenes, and you have to find like 2-4 items, similar to a hidden object game, to progress. They're simple. Your reward upon finding the items is to have your character talk about the item he found, and then usually a few lines of text progressing the scene. At no point are your character's actual motivations acknowledged (beyond, apparently being a nosy pervert).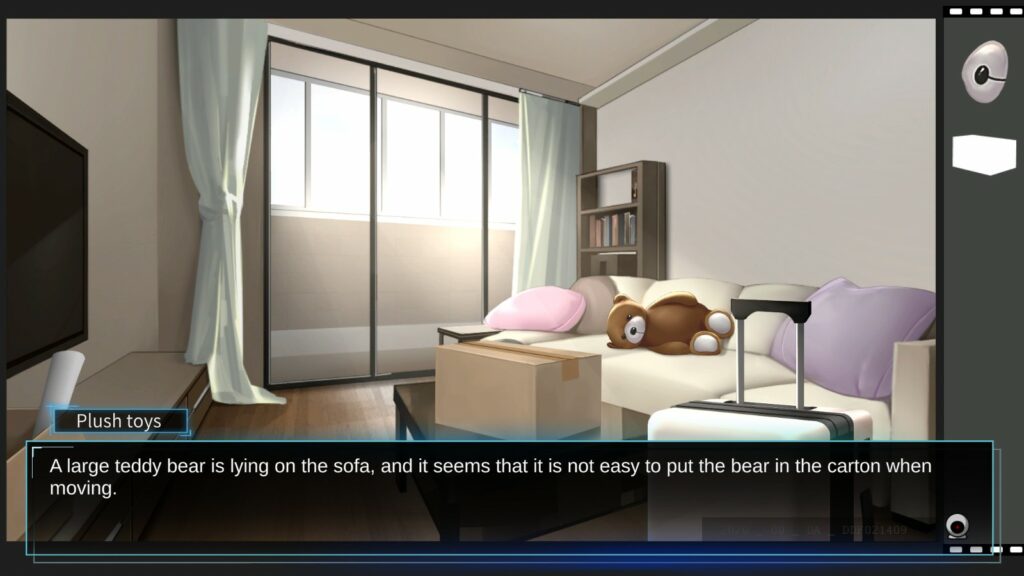 Which brings us to a glaring point: this is the most abysmally translated game I have ever suffered through. I presume that it's machine translated, but they used a half-broken Furby to do so, because this borders on unintelligible nonsense. Literally 90% of the lines are obviously mistranslated, or contain some sort of error. The best ones made me laugh at their ineptitude.Some were so nonsensical that I couldn't figure out what they meant. Either way, none of it was good.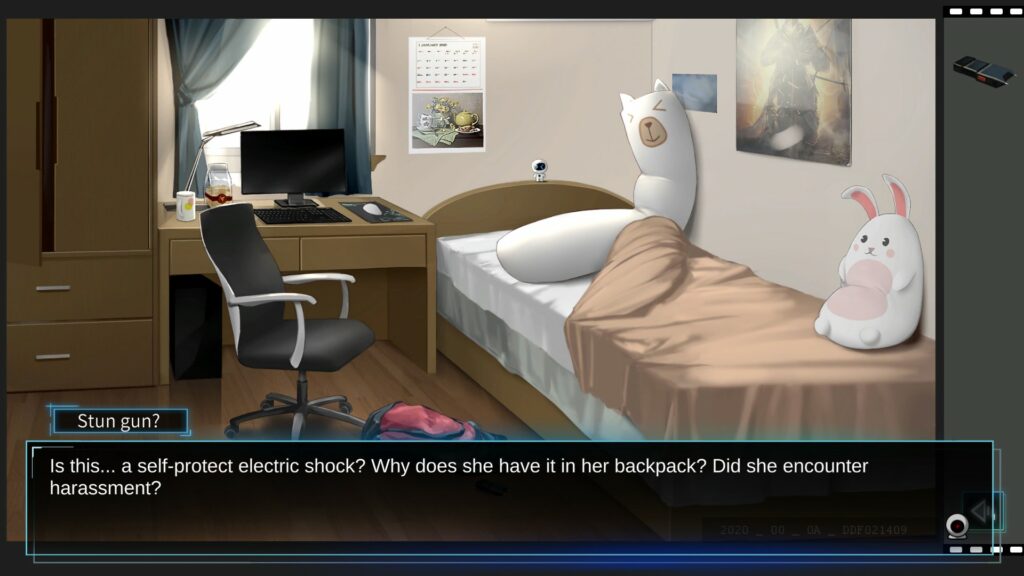 The game is thankfully short. There's three endings, but I couldn't be bothered to see the two that I didn't get. I hated this game. If you can't translate half-decently, DON'T. Don't chase the market that you're simply going to alienate. There's also apparently DLC for the game, but it's not available now. There was apparently a sequel planned, but that went away (which is probably for the best). I know I'm being harsh, and I feel a little badly, because there's signs they made an effort here, and simply just did an awful job. But they want $4 for absolute garbage. Only give it to them if you REALLY are feeling charitable, because this game isn't worth more than a buck on a good day.

Lens Life is available for purchase by CLICKING HERE.