Hard Times at Sequoia State Park is Lewd with a capital L visual novel by Dirty Ink Games and published by famed Adult games publisher, TinyHat Studios. Hard Times at Sequoia State Park has you playing Chloe in the midst of starting her first day as a Park Ranger. Things aren't all that straight forward as not only does Chloe have to handle the process of being a Park Ranger but she also does not want a certain wood from sprouting out of control and disrupting her new work.
Hard Times at Sequoia State Park being a pure visual novel of itself, it relies heavily on its story and art to carry it all the way until the finishing line. So there's little to no "game" other than experiencing the story and choosing one of two dialogue options during encounters.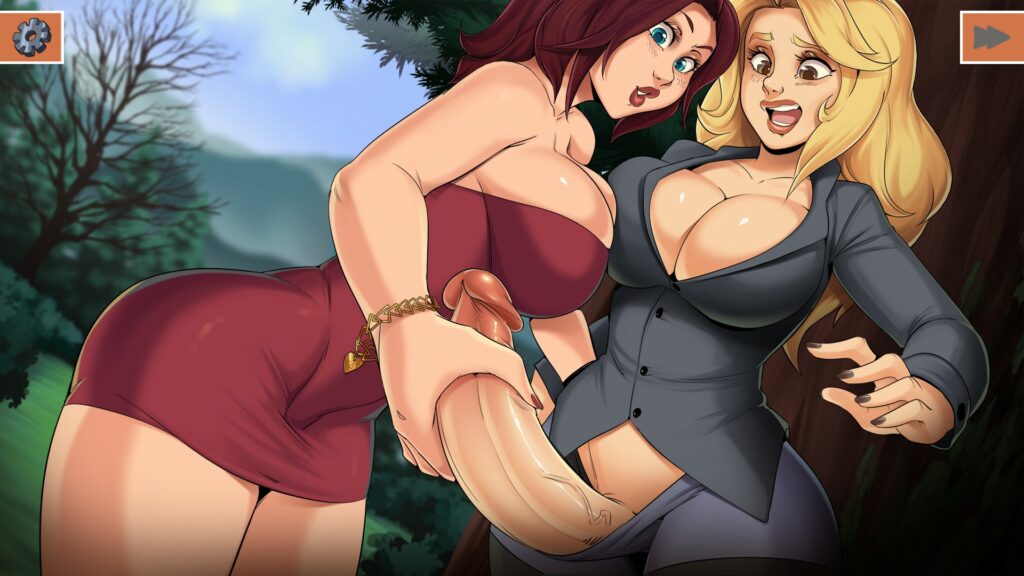 For Wood Lovers
What makes HTaSSP even more niche than being an adult visual novel is the fact that every character in the game, including Chloe, can't keep their eye away from what's between her legs, her own redwood on State Park Chloe. It's a Futanari game, meaning expect a story about girls with dicks.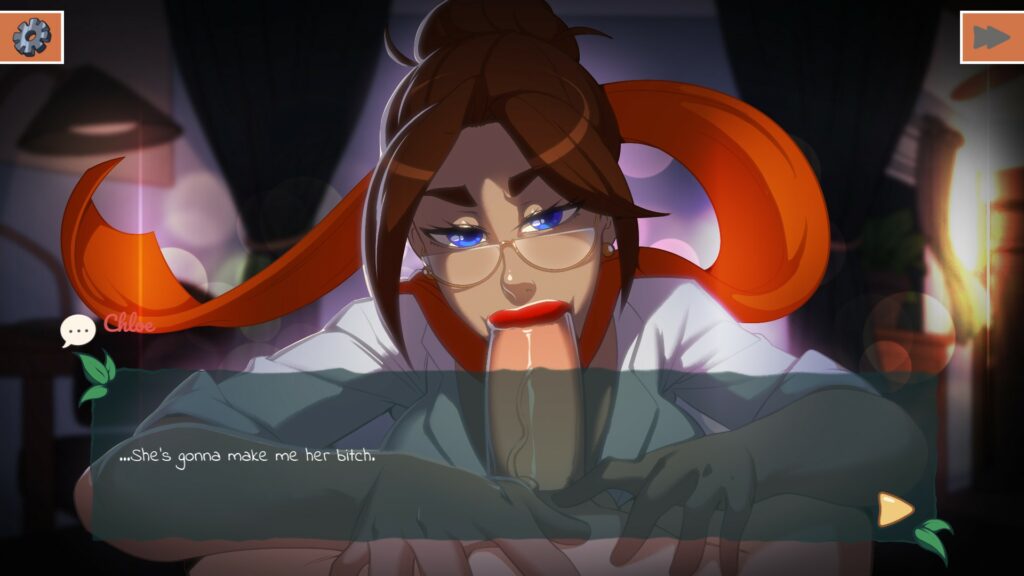 Rise & Shine
The story starts off with a scene where you have your "wood" taken care of by a character in the game. Depending on your choice, the scenes will vary. With that juicy scene wetting your appetite the story sets off showing how you ended up being hired as a Park Ranger and the jitters you face after knowing the fact that one of your former teacher who you have a hard on for and one who you use as inspiration during your moments of self-pleasure that got you through school.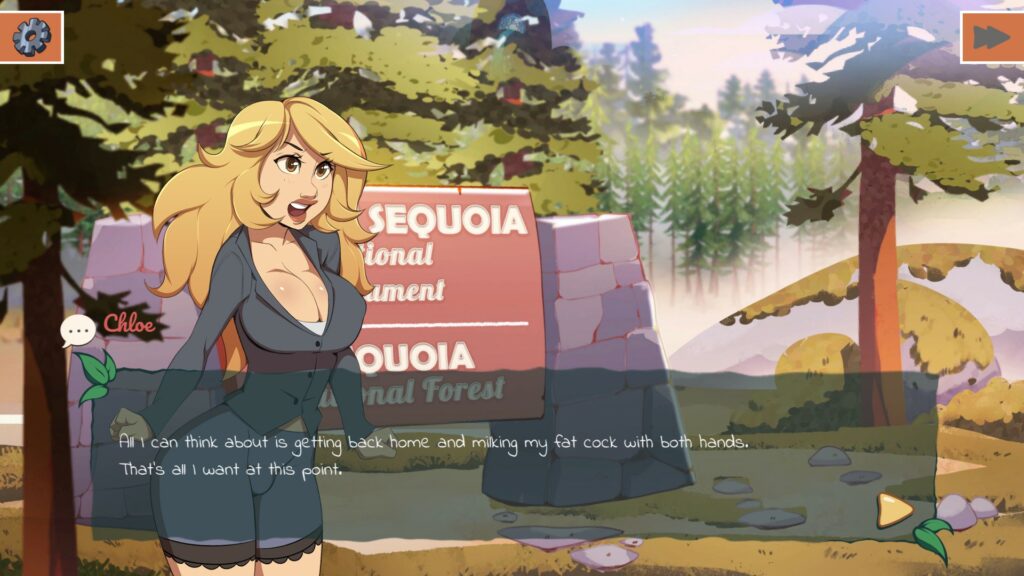 If you think that is lewd and perhaps vulgar, be prepared to be reminded of what's in your pants the whole first half of the game. Chloe's horniness is at the forefront as every thought & encounter she has will remind her of the pressure in between her legs is just waiting to burst while trying to make a good first impression on her first day.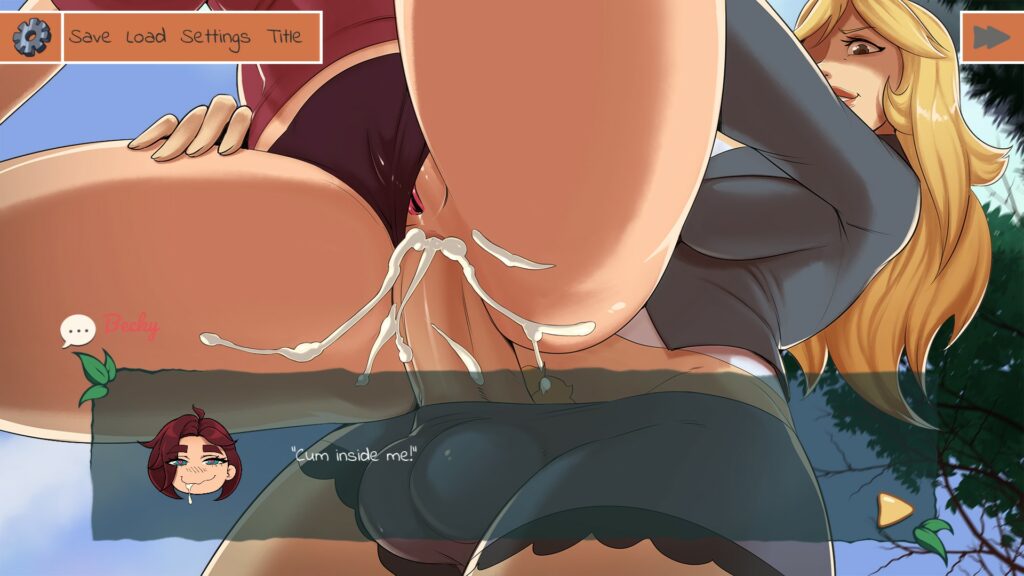 Control Yourself
You would either be rolling your eyes or enjoy the references to Chloe's hard wood as she is hornier than 10 teenagers combined. Thankfully after a certain point, the game begins to shift solely focusing on that and spreads its load around (pun intended).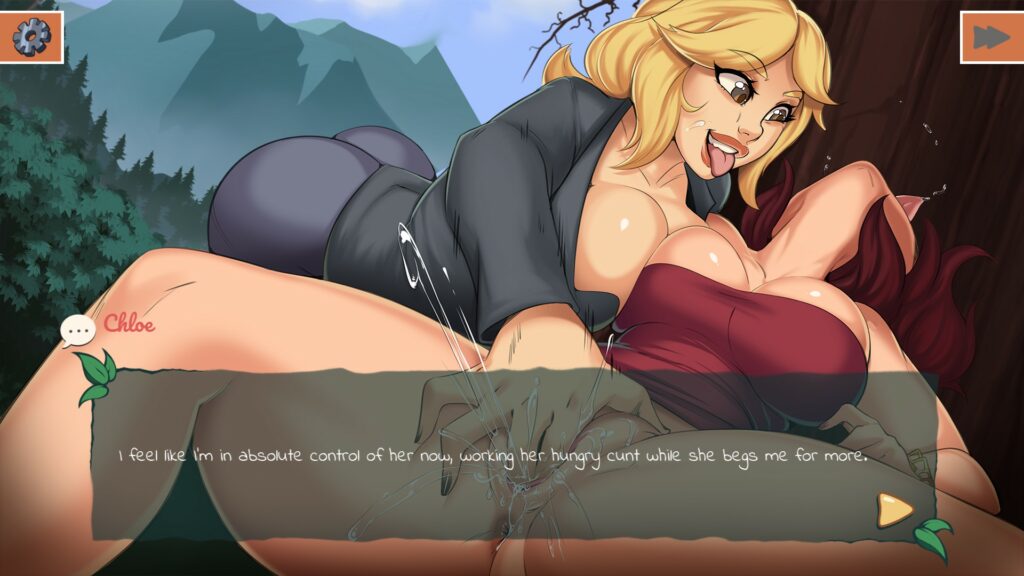 Both the art and characters make this game as both are well developed. The artsyle for both normal and lewd scenes are well done and you can help but appreciate it. The characters are charming in their own uniqueness. The scenes are very well made and told explicitly.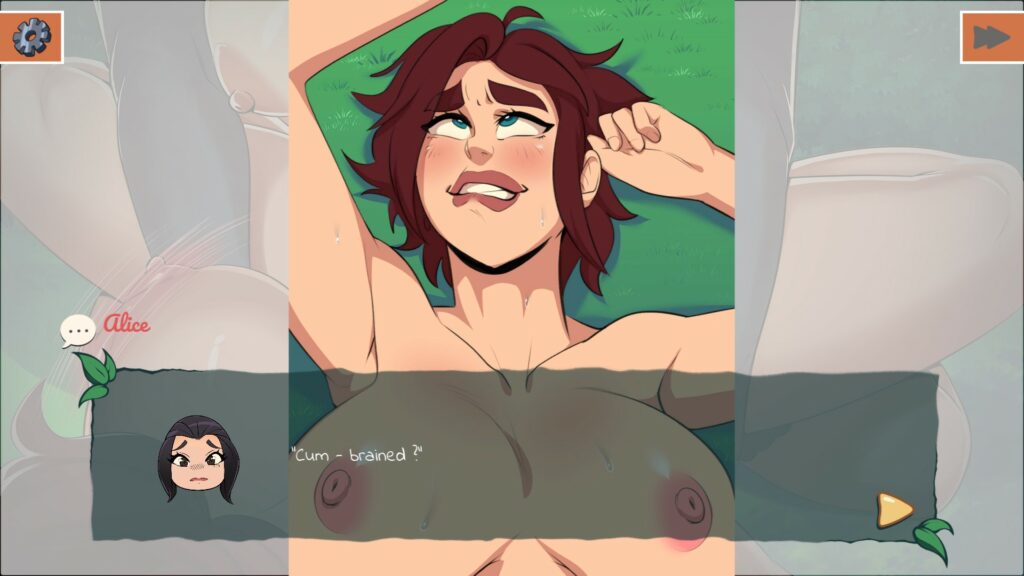 Thoughts
The brevity of what's released so far can not be downplayed. However, I feel if it is released as an Early Access game, it would be more well received as the quality of what's already in store can not be overlooked and is of high standard. So if you're on the fence, just keep a look out for this one as more content will be released to expand the pool of where you can spread your seeds at/on/in in Hard Times at Sequoia State Park.