Sneaky IT Support is essentially a puzzle game with adult content as a reward.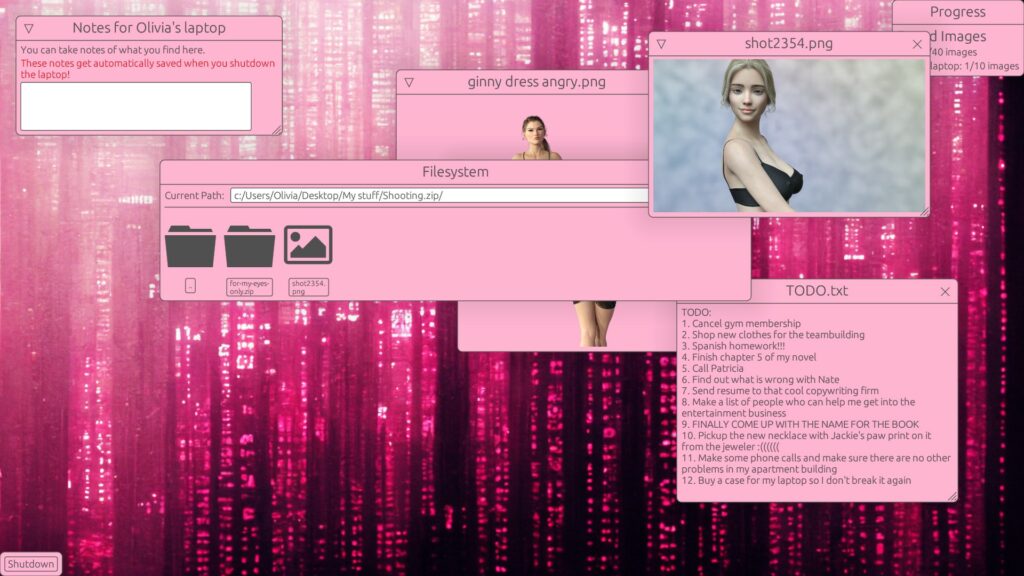 You're apparently an IT guy who is snooping through the laptops of four people at your job. At least I guess that's the plot. There's honestly no real mention of it in-game. In fact, a lot of things are missing from this game. There's no music, though I suppose that makes sense. The only sounds are the soft clicks of you opening files, and the little celebratory noise you get when you unlock a low-quality render.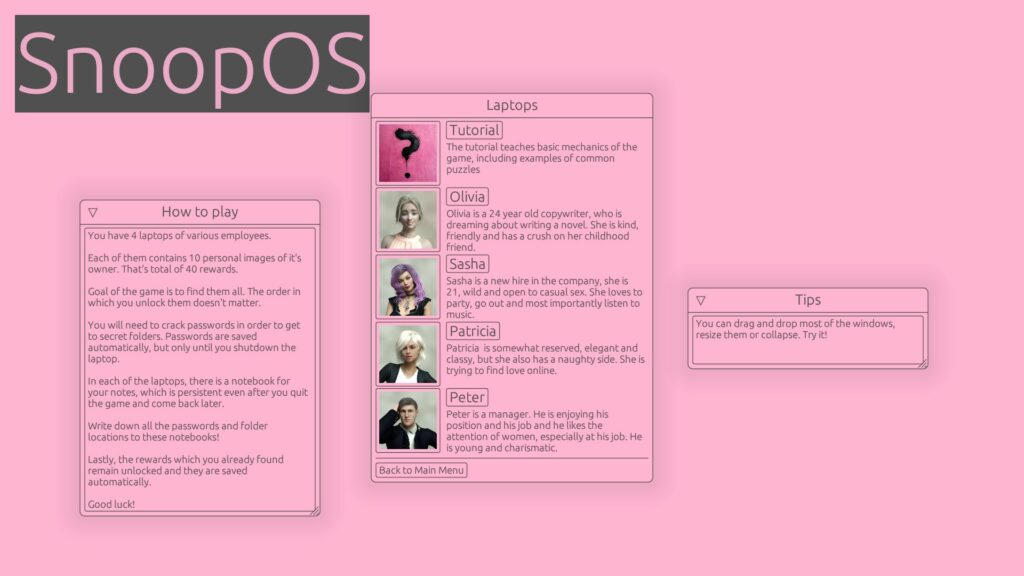 There's literally no character motivation – you're not snooping for any other reason than "I want the nudes off of this laptop." Why someone would keep such stuff on their work laptops is never explained. I mean, I know people do that in real life, and it's equally puzzling there. The difference is that those people don't owe me an explanation. The game does. The game owes me plenty of explanations, like why I'm doing it, and how/why I know that these people have nudes on their laptops.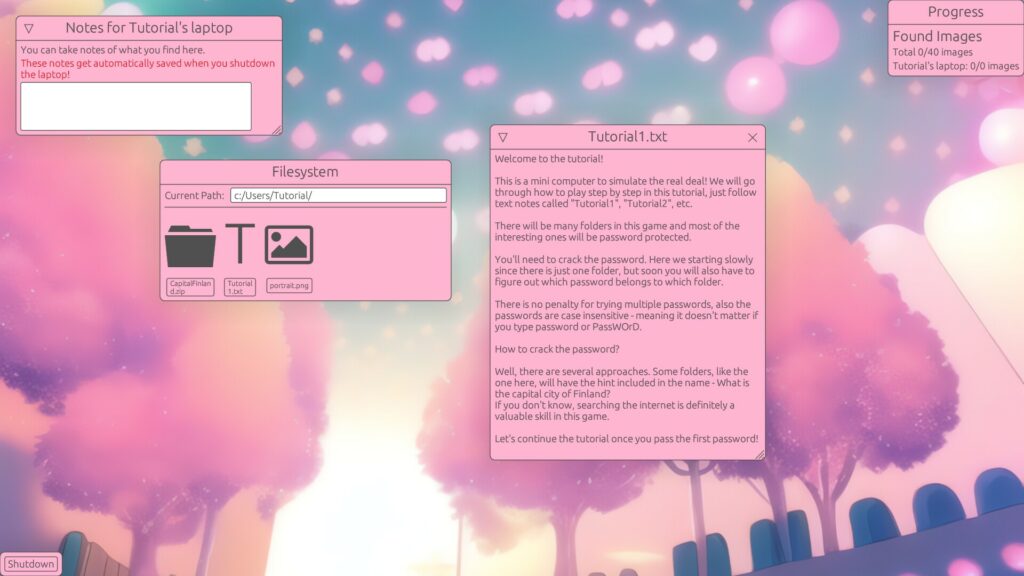 But context isn't this game's strong suit. In fact, very little is actually this game's strong suit. The hunting for passwords is flawed. The game literally just says "Here's a locked file. Find the password." There's no hints, just pictures and txt files. They occasionally throw in an audio file. I guess they were trying to make it "realistic" by not guiding you in the slightest, but it's not fun. I suppose I should praise them for not making things context sensitive, and for not penalizing multiple failed passwords.
On the other hand, every time you leave the game, the folders lock again. So I hope you either have a good memory, or you're using the in-game notepad. HOORAY, TEDIUM!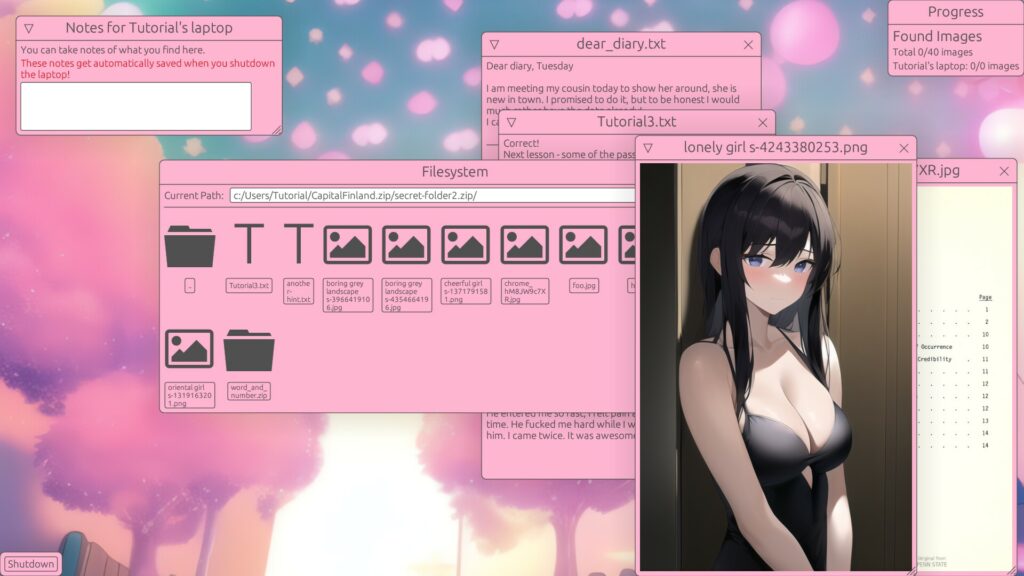 There's four people. Three are women, and there's a man for good measure. I suppose they get a bonus point for being inclusive? Of course, if they get a point for that, they lose it immediately for the other stunt they pulled. If you go to their store page, you'll notice that they're selling a walkthrough for $2 USD that includes all of the answers. This is why there's no contextual hints for the passwords in-game. They don't want you to be able to beat the game on your own. They're counting on horny people getting frustrated and buying the cheat sheet. Why anyone would pay for the privilege of seeing renders which are average at best, I don't know. You also get all of the reward renders, plus a handful of bonus art. So it actually just prevents you from having to play the game at all. Okay, I'll give that bonus point back, since that's actually very kind. Nobody should have to play this.

My final grade for this one is a D. It functions as a game, but there's limited enjoyment on offer for anyone. There's far, far better adult games out there. There's far better "hacking" games out there. The only way I could even consider the possibility of recommending this one is if it was on sale for under a dollar, and even then I would struggle to do so.

CLICK HERE IF YOU ENJOY WASTING MONEY AND WANT TO BUY THE GAME ON STEAM.