The Seven Realms: Realm One is an adult visual novel with a supernatural hook and CGI renders. How you'll feel about it is entirely dependent on how deeply you love (or at least can tolerate) a healthy amount of supernatural cliches.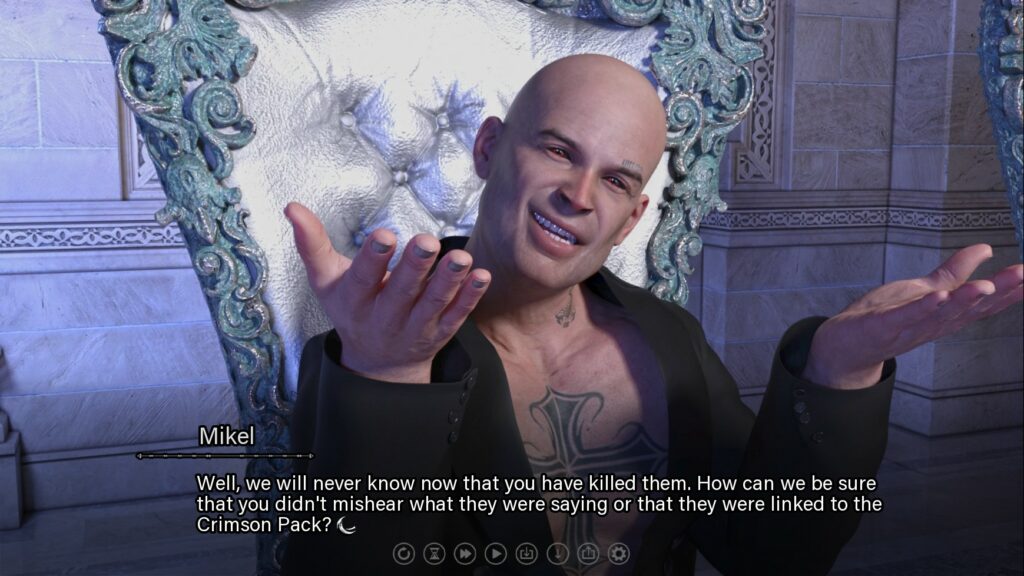 In the realm of adult visual novels, there's two distinct art styles: cartoonish and anime-based, and mostly-realistic CGI renders. Seven Realms falls into the latter category, and the character designs are actually very well done. There's even animation at multiple points. The faces are far less uncanny valley than the average, let alone what was popping up just a couple of years ago, so that's a big plus.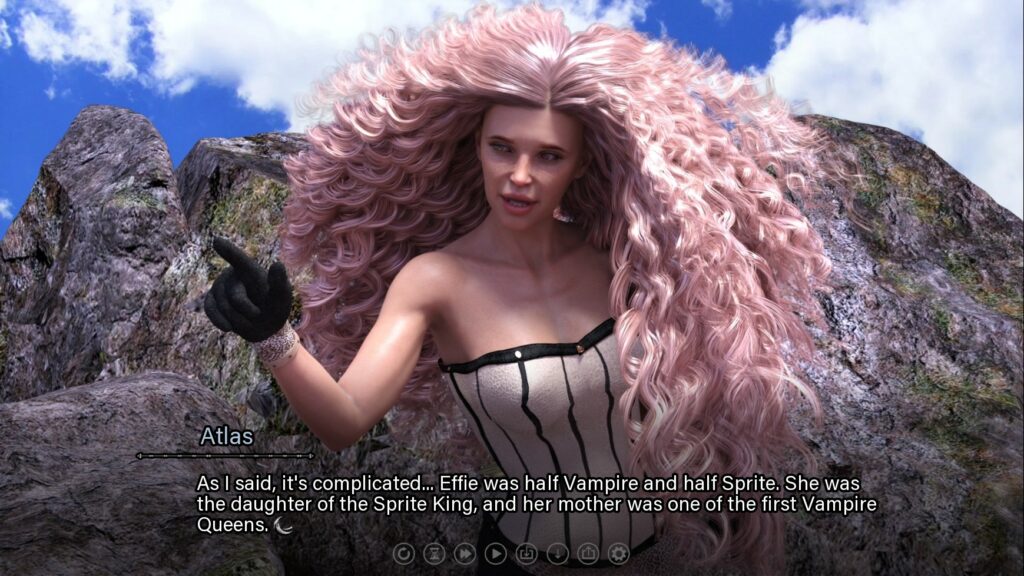 The always-present soundtrack is okay, though it tends to kind of fade into background noise, which isn't really that big of a deal. The writing is solid and error free, so on a technical level, it's already light years ahead of probably 75% of VN's. Where it all kind of hits a speed bump is in the plot.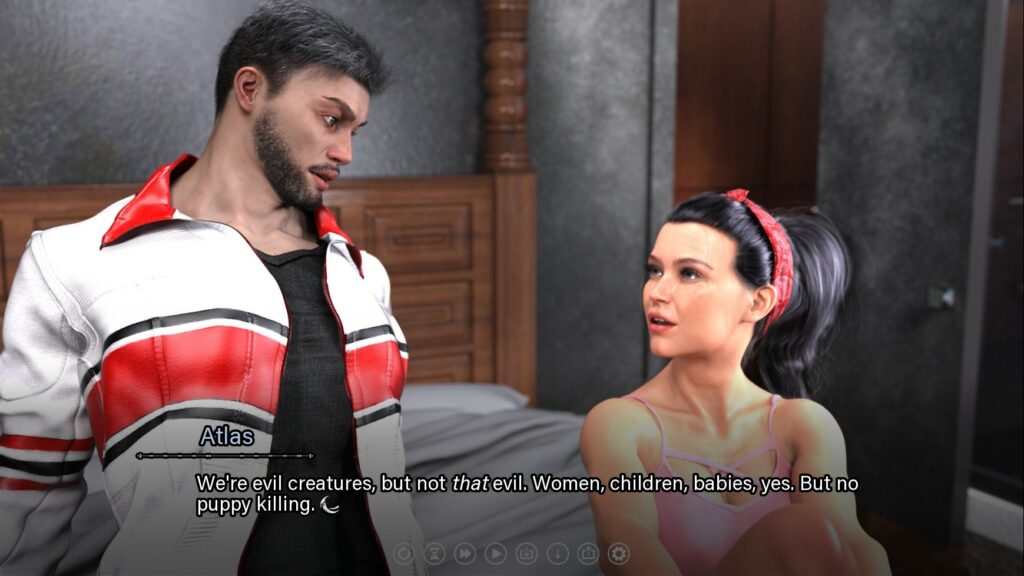 Seven Realms treads some very well-worn areas of supernatural tropes, with vampires and werewolves having an uneasy truce, and vampires being in charge. There's a vampire council with all the intrigues you'd expect. The VN tropes are here too, with your character (the crown prince of the vampires) having a magic penis to rule them all, and a magic aura of horniness. He has a mysterious connection that might be predestined love with a girl he's just met. He has a heart of gold, even if you make him do utterly sociopathic stuff. Conveniently, the girl who is supposedly your destined love is actually okay with you not being faithful. It's all designed as a big self-insert power fantasy, in the grand scheme of things. Your enjoyment of the combination of tropes is going to really determine how much you enjoy this VN, and presumably the series moving forward.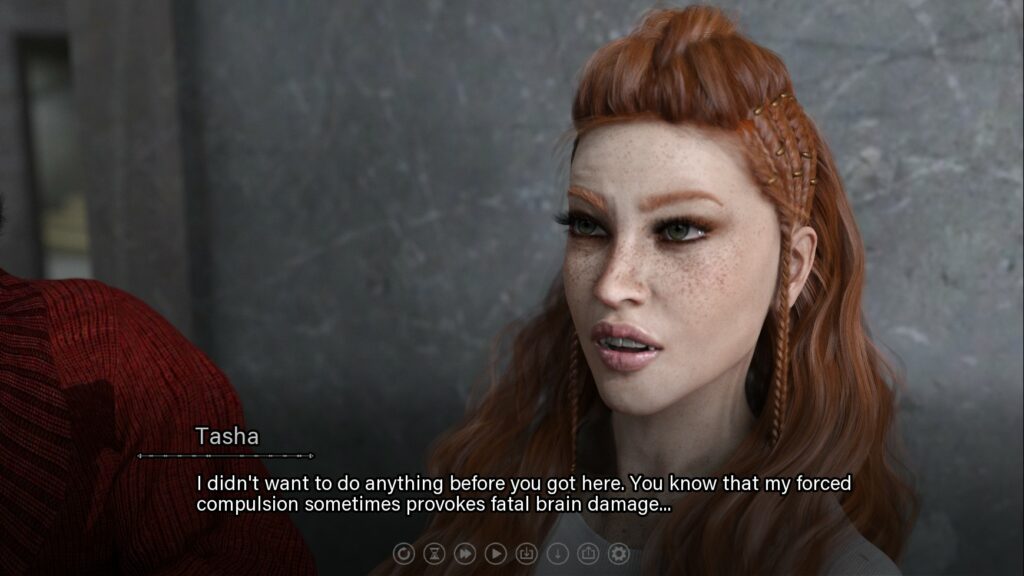 As far as the writing, however, the developer/writer has done an excellent job of informing us of the rules of the universe. They occasionally veer into information dump territory, but it feels very organic. It's a delicate balancing act for an author to explain their world while keeping things interesting, but they generally succeed here. There's a fairly rich and complex backstory, in terms of how the various supernaturals (because vampires and werewolves are not the only non-human races of the world) interact, and a lot of information that we need as the players.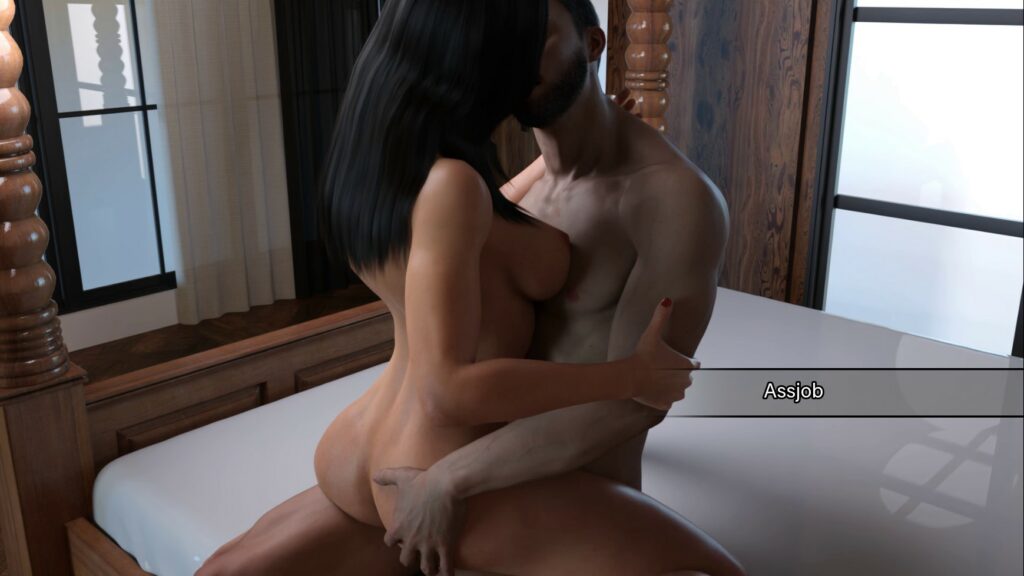 While the initial love interest ends up having a lot of very convenient attitudes that get justified via deus ex machina type plot contrivances, she's generally likeable. If there's one criticism I have, it's the game actively pushing you toward sex with any and every girl. It removes the weight from the decisions to engage in sex. Thankfully you can avoid sex; the decisions are largely explicit, but it feels like the dev wants you to have sex constantly.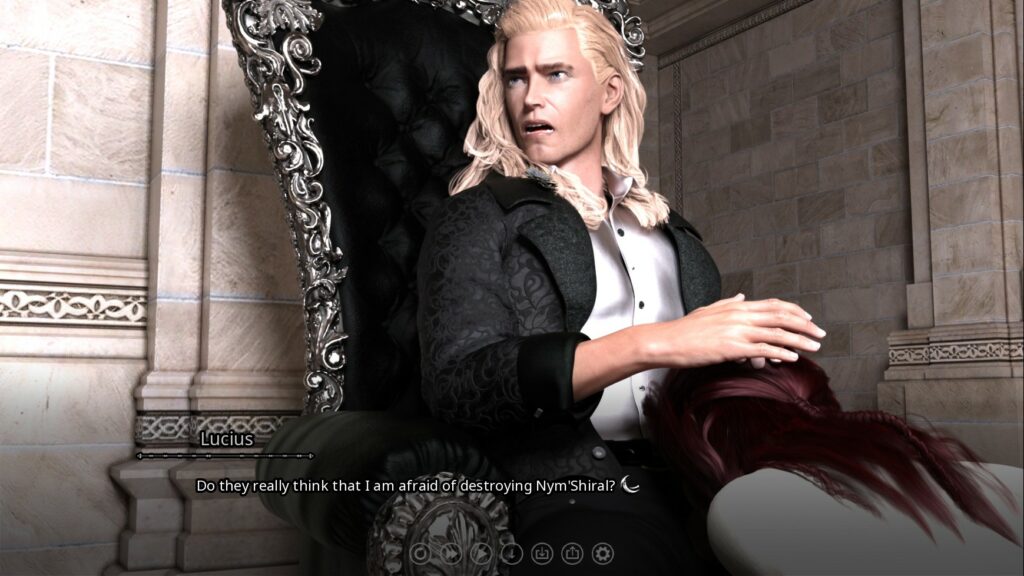 The plot itself seems torn between giving you a lighthearted sex romp with immortals and deep political intrigue, but generally makes a valiant effort toward balancing the two. I never actually found a typo or grammatical error, which is honestly refreshing. By the end of the game, I genuinely wanted to know what happens next. While I'll stop short of saying that I deeply cared about the characters, I didn't hate any of them. They were interesting, and generally seemed to rise above being mere sex scene triggers. Your character, however, has a weird tendency to switch from cold and callous to saying the perfect romantic thing without warning. If I'd had more control over his tone or if he was more consistently written, I feel like the game would have been better. It's not a deal breaker, but there's room for improvement.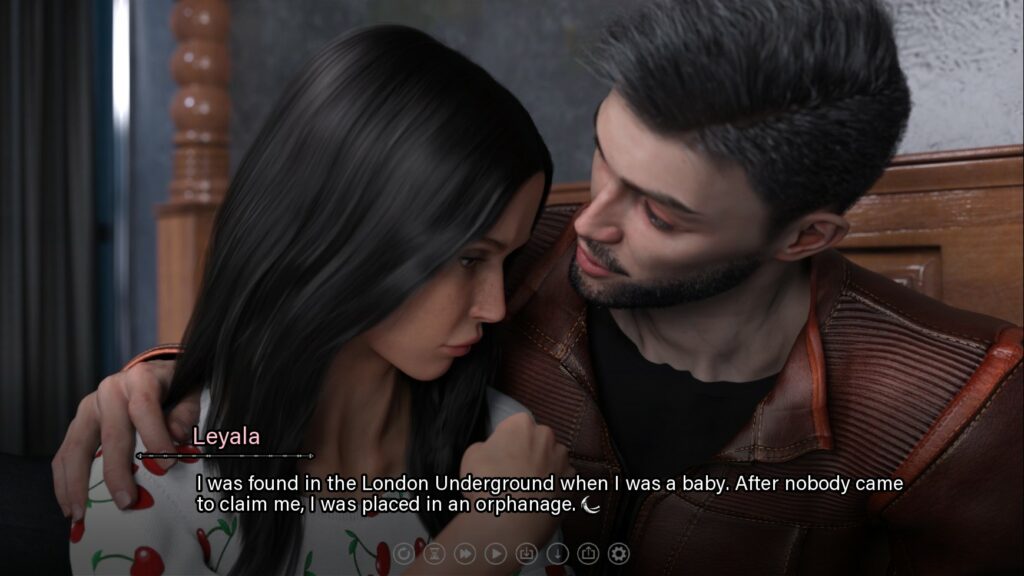 Before I wrap up, however, I'd be remiss if I didn't mention a couple concerns. The game is part of a planned series, presumably seven in total, and it ends with several plot threads left dangling.If the series doesn't continue in a timely manner, it could lead to mild frustration. On top of that, I'm wondering how much effect player choice in this game will have on the next, and there's no way to know until the second game releases. Overall, a lot of choices seem very cosmetic – mostly involving whether or not you're going to have sex. There's definitely a few that had an explicit outcome that changed things, and there's implications for the future. This is one of the trickier aspects for a dev to handle-branching narratives across a series of game get exponentially more complex, unless the dev figures out how to rein them in, specifically in a way that doesn't upset fans.

All that being said, this is a solid first entry. I really enjoyed the game. The animation for the adult scenes is better than anything I can recall having seen in adult VN's at this point. I'm really looking forward to seeing where the story goes in the next installment. I can easily recommend this one if you enjoy supernatural fiction and are willing to overlook a bit of trope-heavy plot.

CLICK HERE TO PURCHASE SEVEN REALMS ON STEAM.