Cats in Heat does exactly what you would expect: it provides some hentai fun with your choice of three catgirls. Beyond that, it doesn't offer much else, but if you bought this title, you probably weren't expecting it to.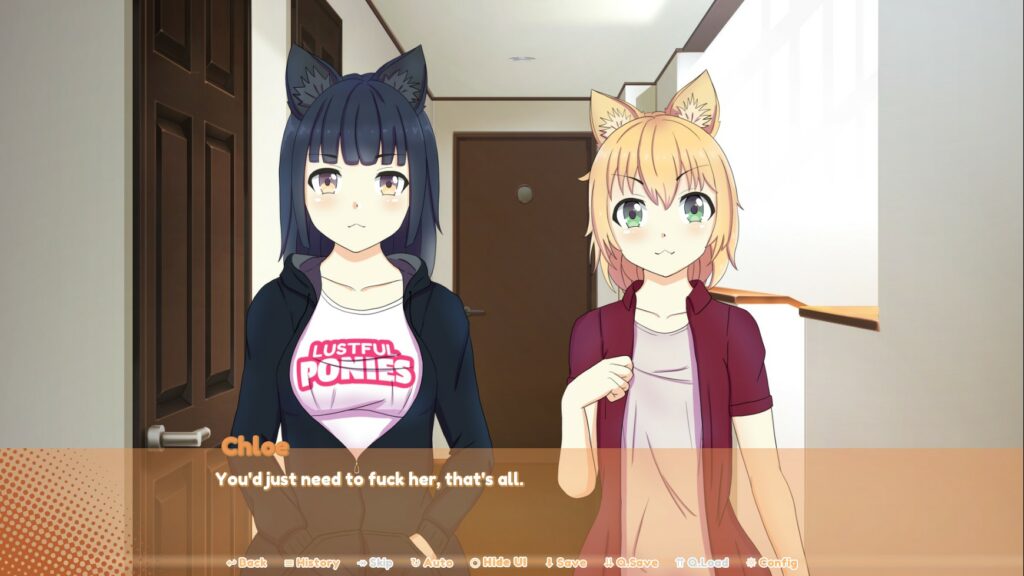 In fact, less than thirty seconds into the game, you're thrown into a sexual scenario with the catgirl of your choice. There's something to be said for knowing your audience, but this is almost comedically lacking in anything resembling a plot beyond "cat girls need a good boning". The music is a bouncy loop of anime-inspired, hyper-cheery music, designed to fit the whimsical aesthetic of your hump session, but there's really no reason to keep it on, unless it appeals to you.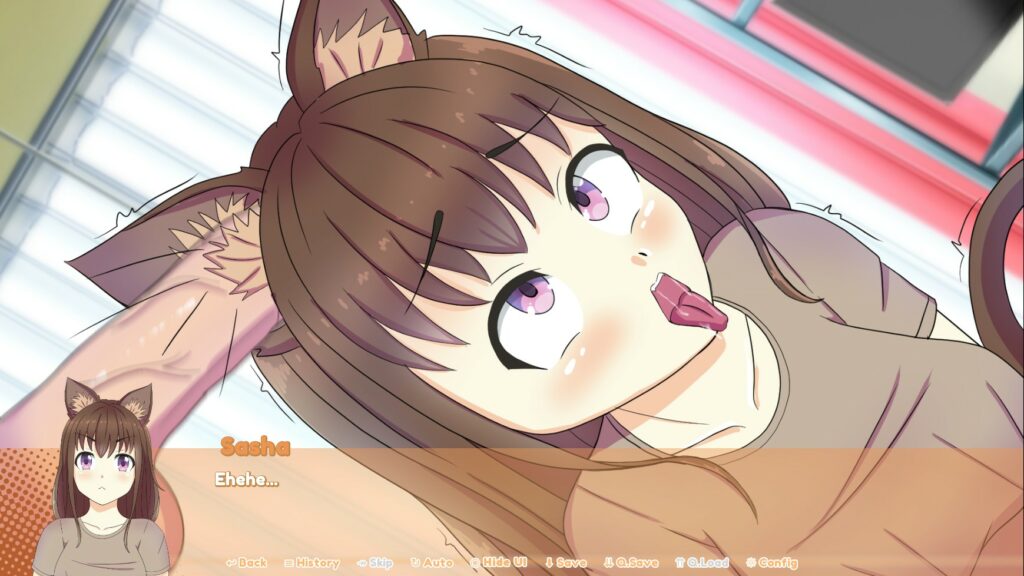 Artistically, the developer has also toned down the animal features on the girls, compared to previous titles, making sure they're more traditional catgirls (just ears, a fang or two, and a tail). This is definitely a departure from other titles they've released, like "Furry Pet Dog Yiff Hentai" and "Sexy Sharks" (yes, you read that right). Intriguingly, they've put controller support into the game, and definitely try to nudge you toward it, though the keyboard will work just fine.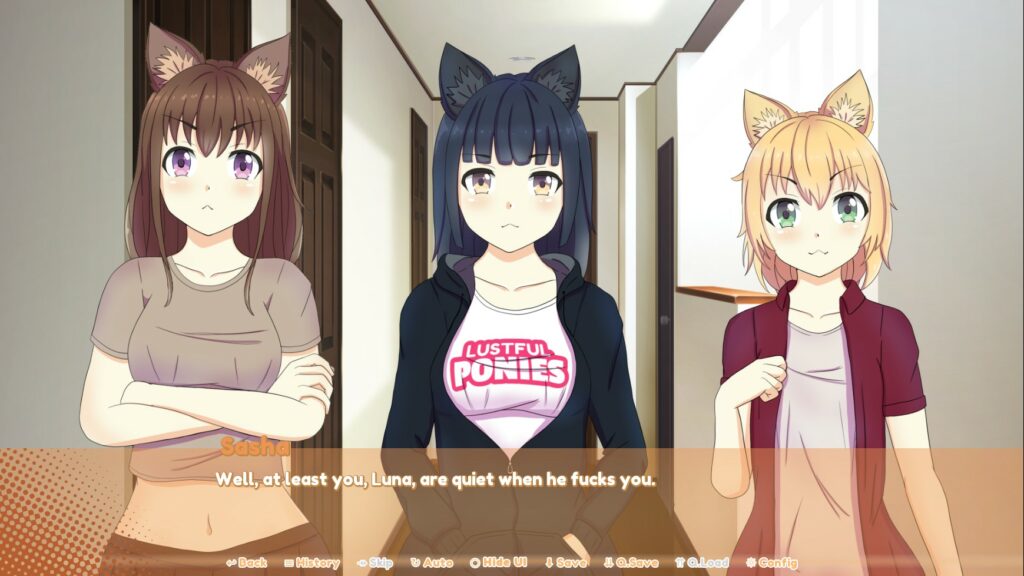 You get to choose how to proceed, though the levels of choice/interactivity (both in pre and post coital conversation, along with the mechanics of the deed) don't really add much. It feels like the dev wanted to be able to say "100 choice points" as a marketing thing, more than actually doing much meaningful with it. (They're usually no more than "fuck her anally/vaginally" and that sort of thing.)There's no animation here, just still shots of…adequate artwork. It's not bad, but it's certainly not a selling point for the game. The minimal story is cute, and the tropey trio of catgirls definitely has some charm. I feel like there would definitely be some value in a longer story with a more in-depth story, and personally wouldn't mind seeing that happen one day. The dev has definitely got talent, and it feels a little wasted on these exceedingly short scenarios that make up Artoonu's bread and butter of releases.
The reality is, however, you know what you're getting here, both due to the directness of the title, and the price factor, and it gives enough content to make it worth a purchase, if you're into catgirls or bare-bones H games. It gets the ol' thumbs up because there's no deception here, and it's not insulting to experience, and as always, we try to avoid bashing indie devs without good cause on Lewdgamer.net.
At full price, it's $3 USD, and that feels about right for what you're getting for an hour-ish of entertainment and lewd content.
CLICK HERE to purchase Cats in Heat on Steam.