Well, this title is exactly what you would expect. There are screen filled with several different tiles that you click and flip to expose a color on the back. You have to keep flipping tiles until you see a set of tiles that match color. Once a color is matched, those tiles go away slowly displaying the hidden image under.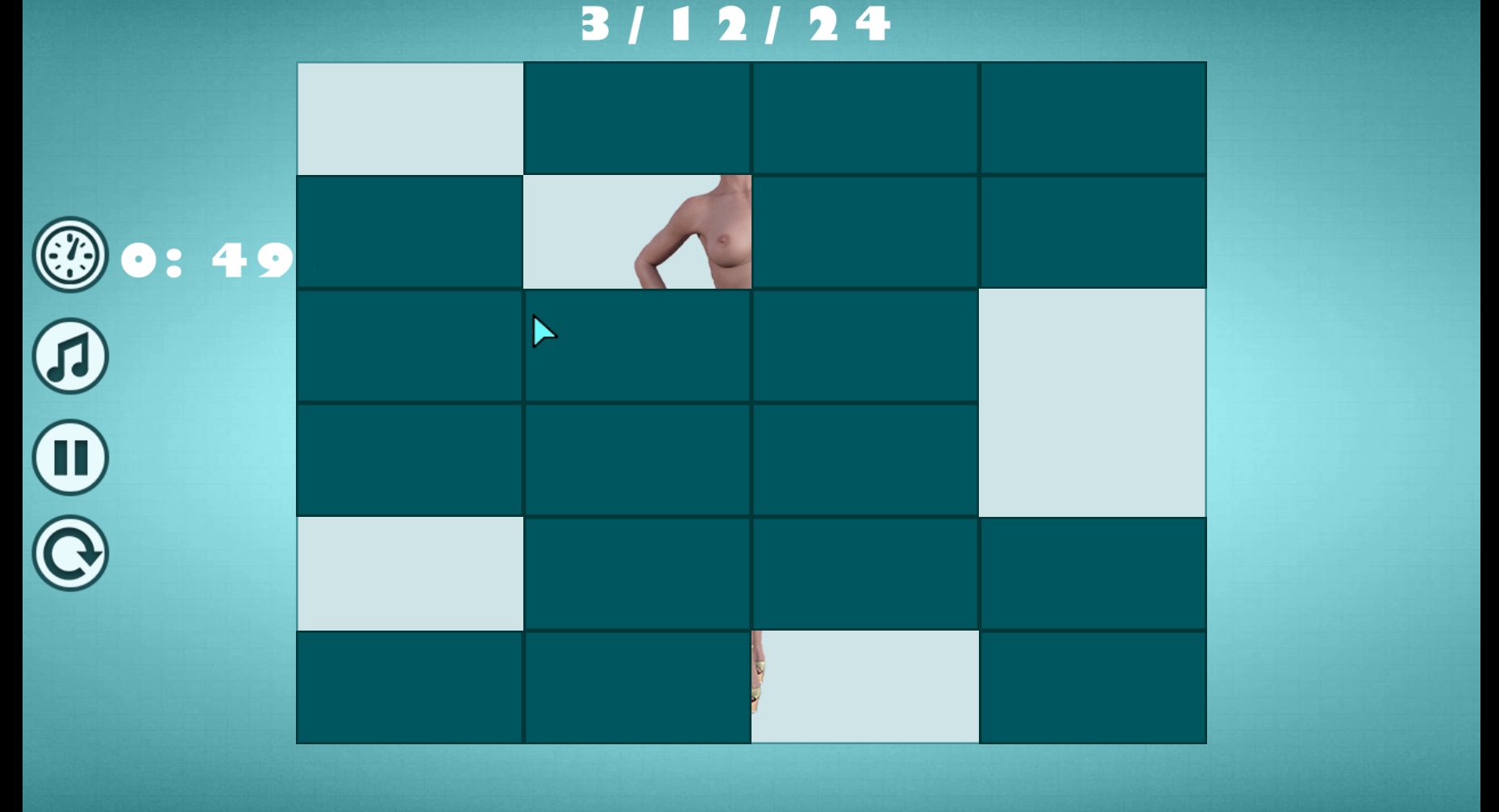 There are two main focuses this game takes on, one being it is a game first and foremost, which it succeeds at. You get exactly what you are advertised. The memory game aspect is solid, but nothing groundbreaking. It does what most other memory game does and does it well enough. There are also not a ton of puzzles, so you will probably beat the game in its entirety pretty quickly.


Secondary to the game is the images you unlock. Now these images are all CGI ladies and they are really well done. Whomever created these characters really took their time on making them very detailed and they are quite visually impressive.


At the end of the day, it will all depend on what you are wanting to get here. If you're wanting to have a very simple and short game that isn't going to do anything too different from any other memory game, then that's what you'll find here. It does what it does well, but that's about it.