On the market we find lots of titles that try to do the same things over and over again just being mimic to other mobile style, old school mini-games. These types of games come in very light forms typically of jigsaw, match 3, Tetris or tile breaking games where you match 2+ that are touching one another. Miss Neko 2 takes the play-style of the match 2+ tile game style of puzzle.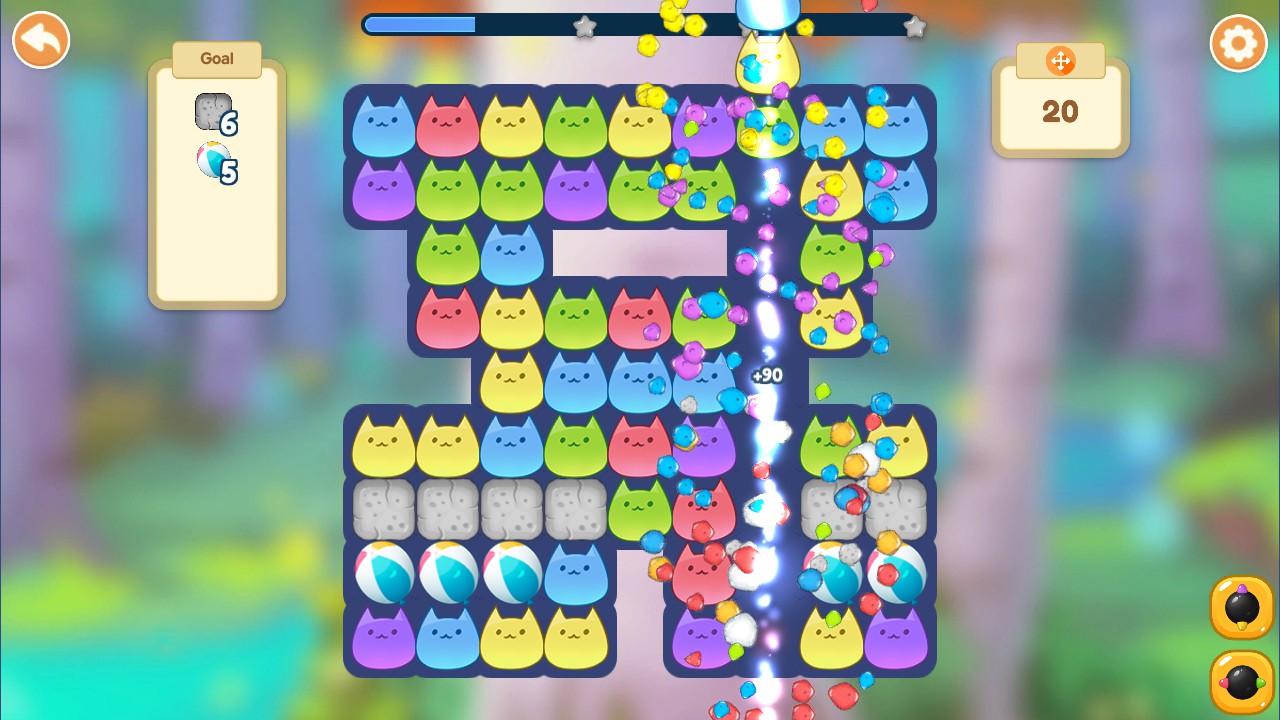 Although this title can provide a tiny bit of difficulty at times, generally speaking you will probably completely finish the game in an hour or so. My first attempt at almost every puzzle landed me with the best rating, so the game isn't hard most of the time. About all that makes each puzzle different are the timers that get added and the general shape of the puzzle. All techniques can easily be applied regardless, so there is not much of a learning curve.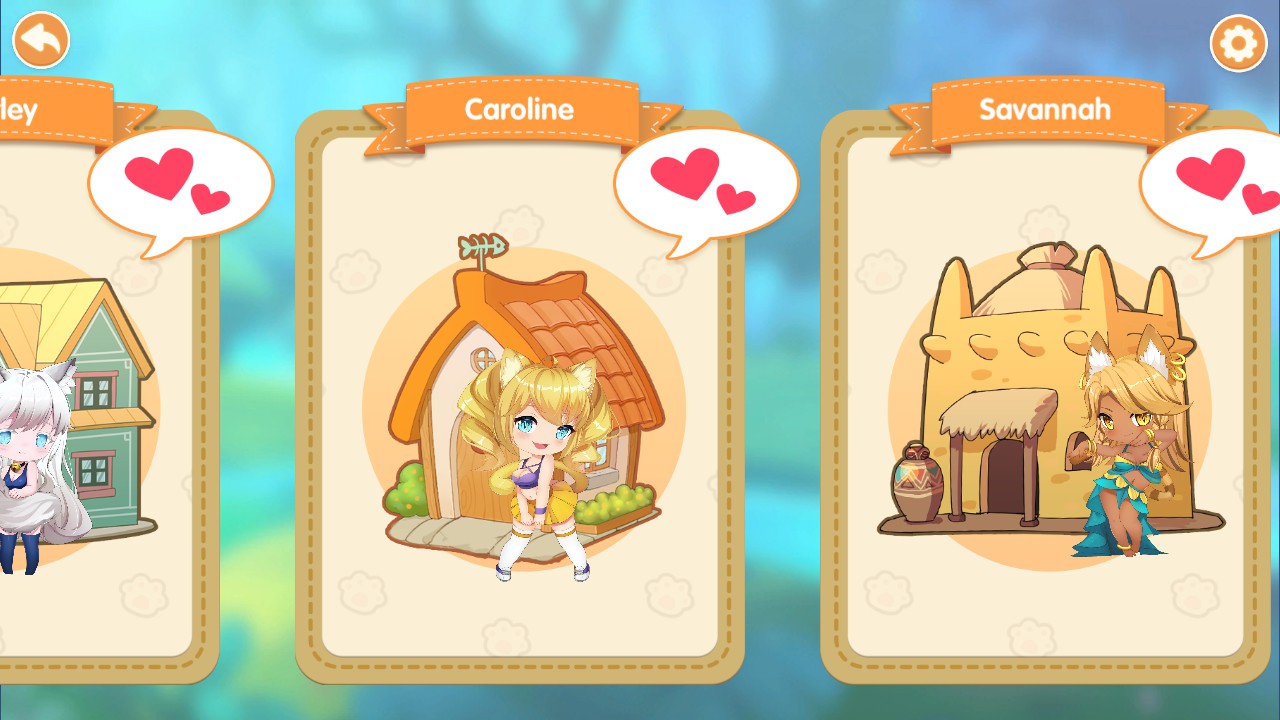 Most of the unique factors this title provides are aesthetic, so expect to have the same type of game-play as a large amount of the other titles that you can get on Steam. The difference comes in with your rewards, which are, of course, the girls. As you play, you'll earn currency to spend in the shop. When you purchase a food item, it unlocks a girl. In the stand alone game, that's it, but if you get the free DLC, then you will be additionally rewarded with a lewd scene by clicking the hearts above their head.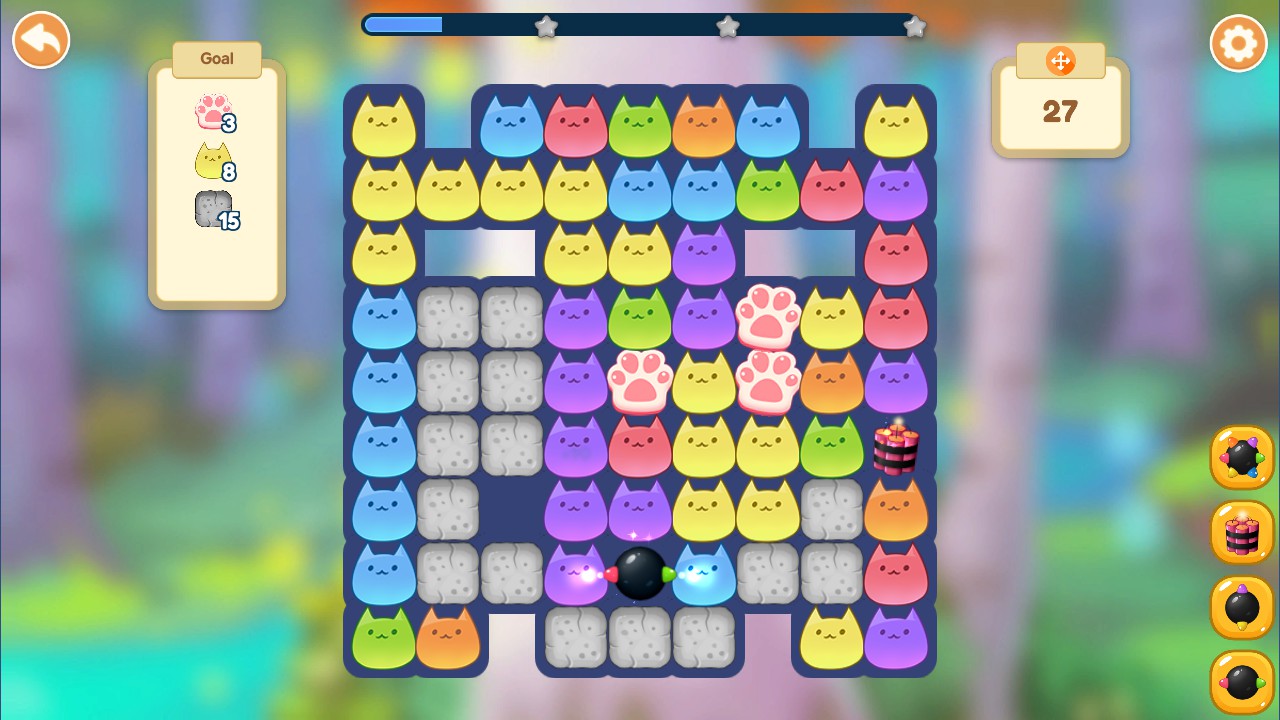 These scenes are what I feel are the real meat and potatoes of the game, but even so, these scenes are nothing to write home about. Sure the art looks great and all, but it is going to feel very familiar as it is just clicking to fill a bar and nothing really happens other than about 30 seconds of noises and lightly altered still images to appear animated. The girls have no real interaction or personality on their own.
One of the saving graces for games like this one are their price-point, which this title follows suit with. These low prices make these games decent for the time you'll get out of them, but leave me completely unable to suggest it to anyone. More-so what I would say is if you want a quick and simple brain-dead game with a quick peek at something lewd for dirt cheap, go for it, but don't expect much.
Miss Neko 2 is not a horrible game. During my time with it, I experienced no bugs or nothing that made it seem like the game was an effortless cash-grab. My only real gripe is just that there is nothing really new here that gives it much in terms of its own personality. There are traces of persona, but not much.