Fencing Girl is a fine example of a game that should be free, because even a dollar is too much to pay for what you're given. I feel a bit of guilt saying this, as it's obviously a single developer, or a very tiny team making this game, but everything about it is mediocre at its highest points, and abysmal at its lowest.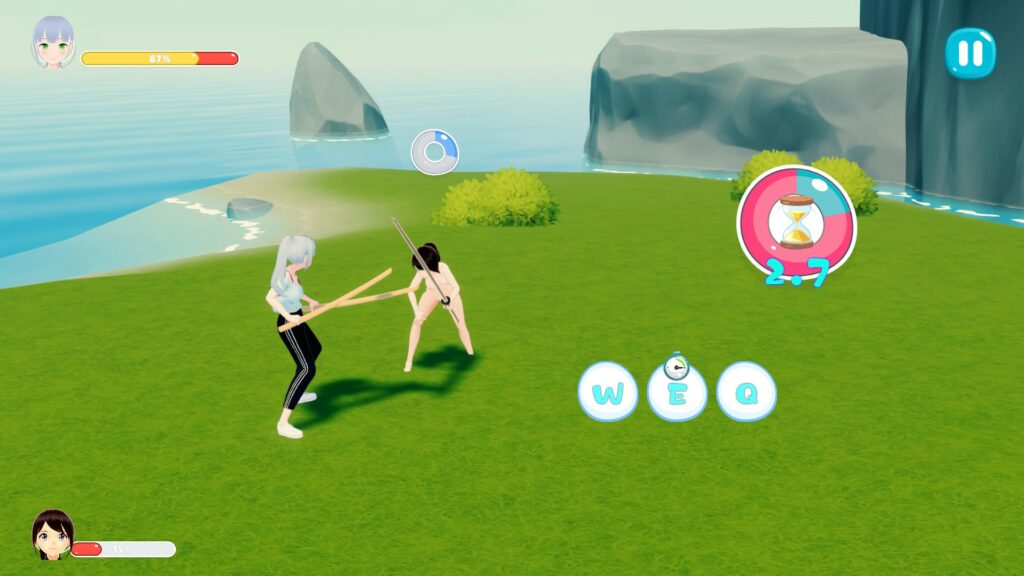 There are six girls that you can fence with – all with the same body type, four of whom share outfits which are simple reskins of the same texture. It's worth noting that you aren't actually even fencing in the game – you're duelling with kendo sticks. I'm not sure what the dev thinks fencing is, but it's not this. The music is abysmal – a thirty second looping track of some of the worst faux keyboard type sounds you can picture, all chained together for maximum annoyance. Thankfully, you can mute the music. Combat is pure QTE, all fixed to (of all the strange choices) the QWE keys. There's the tiniest bit of variety in the QTE's, which is..nice, I guess? But you'll be staring at the same three canned animations over and over again.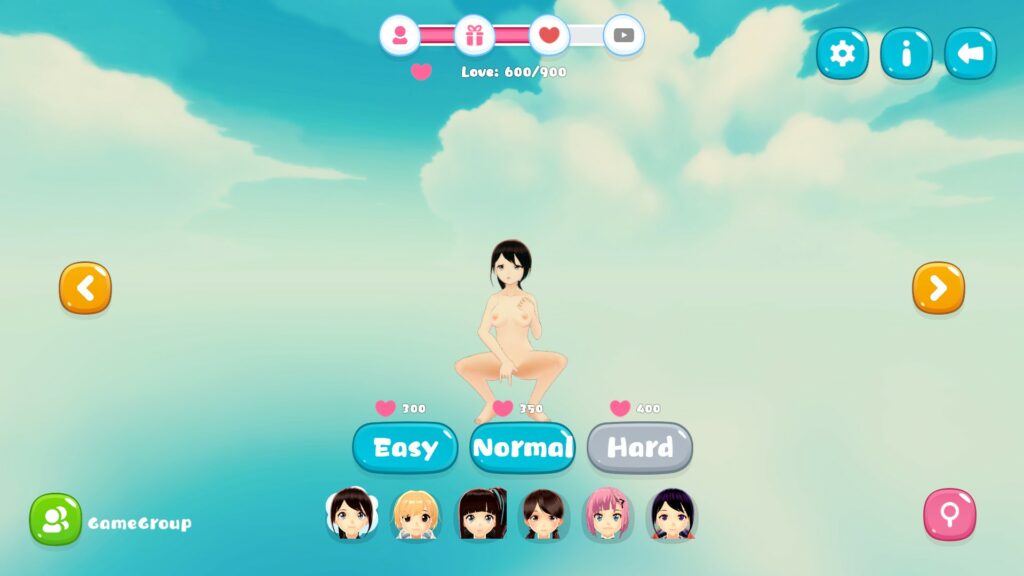 The girls get naked, of course. Why? Who knows? Beat them once and you can stare at them naked on the opponent selection screen. Beat them twice, and they'll do something lewd. Beat them a third time, and they'll…dance? The nudity is so low-res and poorly detailed that it's somehow less enticing than seeing the girls clothed. While the game insists they're all over 18, the girls look SO young and SO petite, I felt dirty. None of them look plausibly 18, and when you're featuring nudity and lewd acts, this is just not okay. VN's get around this by having dialogue and context to inform you that the character is at least mentally mature, despite being petite. This game has none of that. And yes, it does the other annoying thing of having the best art on the title card. These girls don't even vaguely resemble what is initially presented to catch your eye.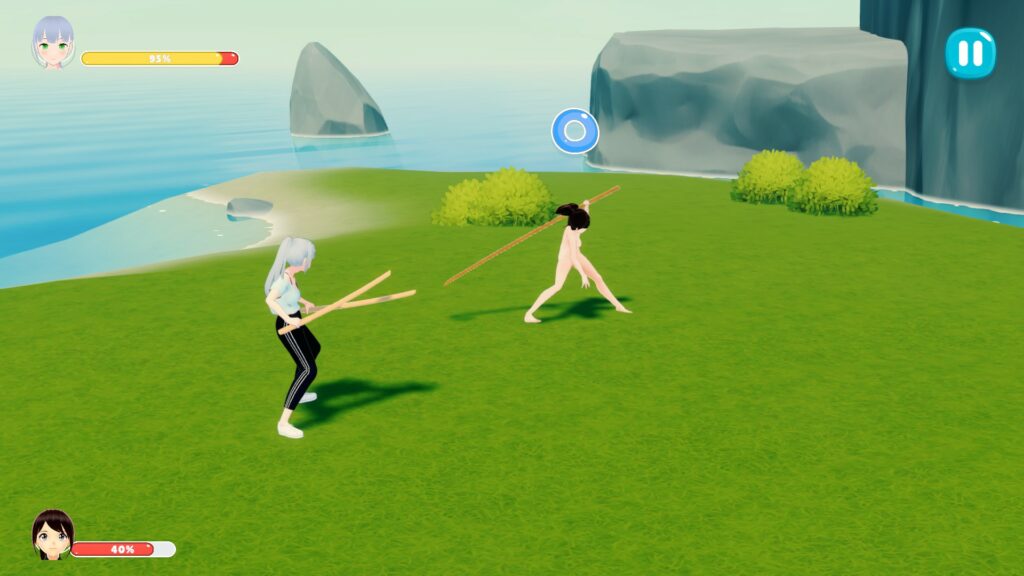 When your gameplay is bad, sometimes adult content can save it. I'm not sure what to say when your adult content is so bad that I don't even want to see any more of it. This feels like a hobby project that someone decided to see if they could make some money off of, not an actual earnest attempt at giving consumers a good experience. There is minimal enjoyment to be found in this game, if any at all.
CLICK HERE IF YOU WANT TO BUY THIS GAME OUT OF PITY FOR THE DEVELOPER.