Dream Girlfriend: Twitch Thot 18+ is a fairly generic match three adult game. It doesn't bring anything exciting to the table, and while the artwork is nice, it's lacking in a ton of different departments, and honestly a boring experience for those looking to have fun playing a game or have fun for different reasons.
The main character is described as, "a 27 year old virgin loser without a job, who spends his life watching streams and anime". The dialogue is filled with strange self-deprecating commentary that makes it seem like it's a self-insert on the writer's view of the world rather than a fictional story meant for fun. That being said, the story revolves around the MC viewing his favourite streamer, Alice, who offers the chance to play Strip Poker in order to bring in more donations and viewers.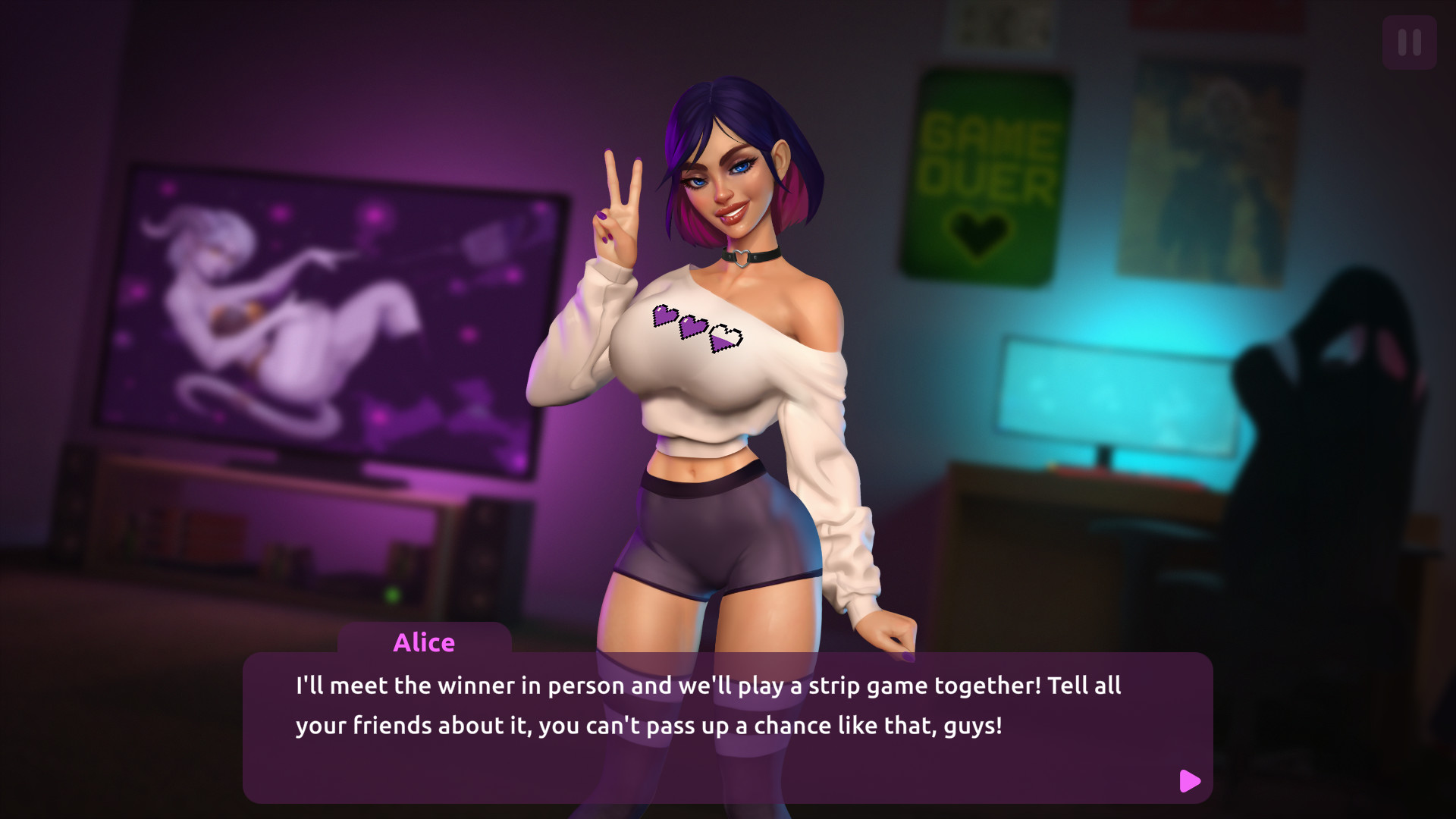 Once you progress through the story, which is honestly quite underwhelming as there doesn't seem to be any influence on the story based off of your actions, you're able to play to remove articles of clothing from Alice. Despite strip poker being the premise of the game, the core gameplay is actually just a match 3 puzzle. Which is fine, but a bit misleading to be quite honest. There are a few elements added to the match 3 gameplay to keep it a bit more exciting, with bombs and line-clears added in to reward the player for clearing more than 3 gems at a time, which is surely welcomed to keep the player engaged. To win each round, you'll have to clear out a certain amount of gems required for each level. The difficulty isn't hard, and easy to mindlessly click and drag to finish each level.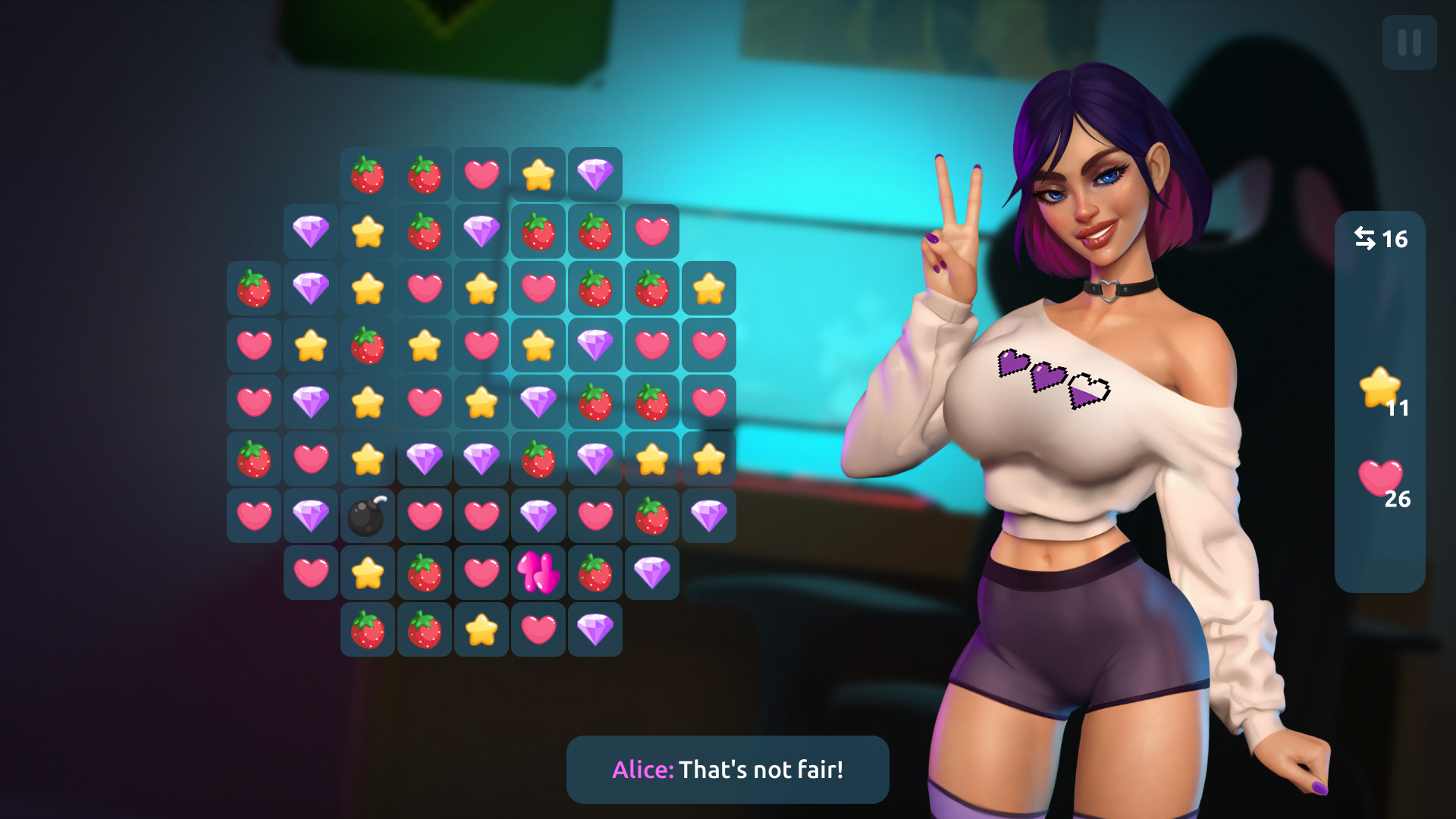 After each level, there's a bit of dialogue between the chat, you, and the streamer Alice, before she takes off another piece of clothing. And while the artstyle is nice, as mentioned, there isn't much variety between the different drawings. They all use the same pose, same animations, minus a shirt or sock here or there. I'd have much preferred unique drawings for each level or different characters to keep things fresh. The major downfall of this game is the "adult scene" that follows after you finish the game. There are no new drawings or animations, but simply a wall of text describing what you're doing to Alice, which is quite boring. However there is a gallery at the end which you unlock for beating the game, which includes the different styles of Alice, where you can remove articles of her clothing, a nice bonus but nothing to write home about.
Overall, I cannot recommend this game for the price and amount of content you receive. You'll get around 15-30 minutes of gameplay, and most of it will be either reading pretty sub-par dialogues or playing through the match 3 gameplay. The images of Alice are nice but leave room to be desired. I hope the developers choose to improve on this title by adding new characters, or new artworks to keep things engaging.