Daughter of Essence is an intriguing adult-focused RPG that really lives up to its asking price. While it's not for everyone, this title impressed me greatly during my time reviewing it.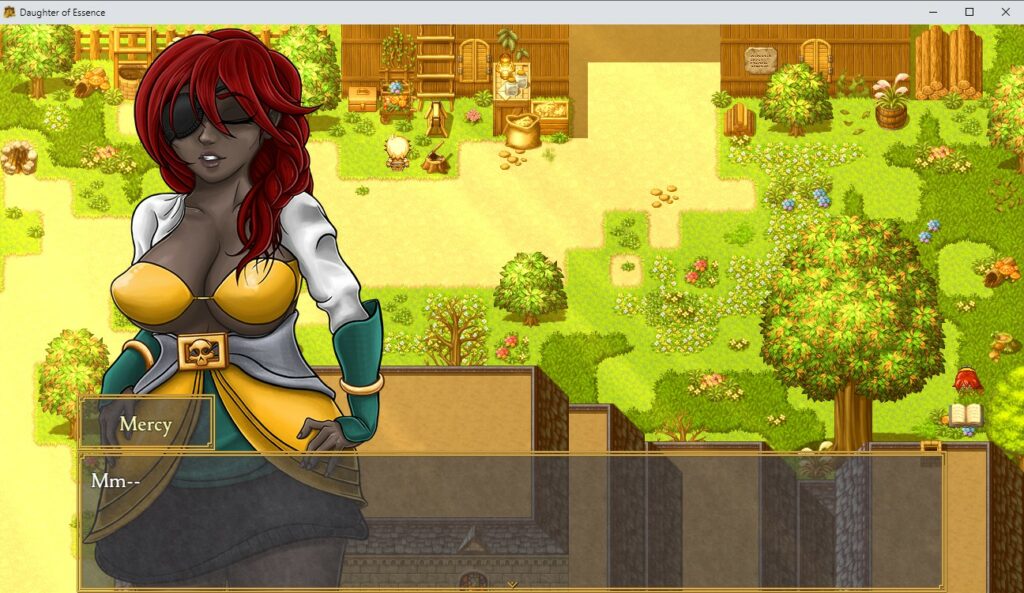 While it's easily identified as an RPG Maker title, every aspect of the experience exceeds most of what gamers have come to expect from games made with that toolset. Those of you familiar with my reviews of games know that I've got a big soft spot for quality music in a game, and DoE delivers a rich score that gives players an actual reason to use speakers or headphones while playing. Literally every character you can talk to has at least one thing to say, and often will have a full conversation with you. Much of it's inconsequential, but in the early hours of the game, it does a great job of giving the town a sense of place, and informing you of who your character is and how she fits into the world.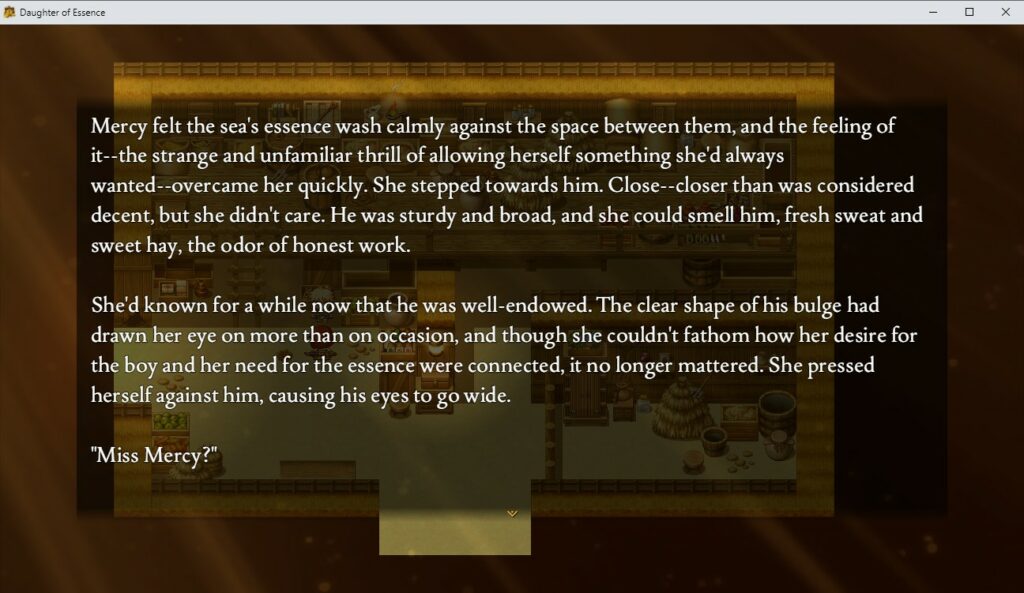 There's plenty of sex and sexuality, but its handled with an almost artful quality, with every adult scene limited to a single image, but with at least a couple hundred words describing the encounter, which brings it to life better than the poorly-animated stuff you get in 90% of modern adult titles. The artwork has a very distinct visual style, very similar to Rob Liefeld's work on Marvel Comics, if you can believe that. Your enjoyment of the art is definitely going to be affected by this unique visual design, and I would definitely encourage you to look at the preview artwork on the Steam page to make sure this isn't a deal breaker for you.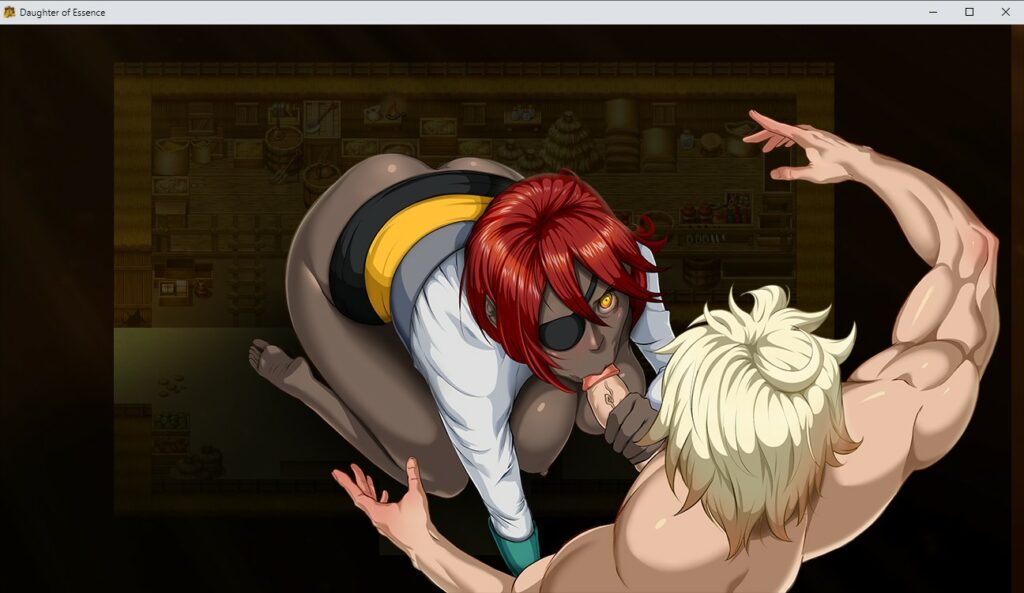 The reality is, however, that you SHOULDN'T buy this game for the naughty art. Buy this game for the narrative. If you like to read high-quality smut, this game will please you. If games like Planescape:Torment and Disco Elysium entertained you, this is right up your alley. The sex and sexuality are a bonus, not the real attraction here. The game plays competently on a gamepad, though you can also do mouse and keyboard if you prefer. The combat is honestly the weakest part of the game, and while I can respect the choice to try and keep things engaging with timing-based minigames for combat, I personally would have preferred a traditional turn-based affair, or at least the ability to set the difficulty, so if I was to hit a challenging point, it wouldn't prevent me from enjoying the story. The game also has a bad habit of not really signposting what it wants you to do at points, leading to a lot of unproductive wandering. Neither of these things are enough to ruin the game, but they both definitely had an effect on my enjoyment of it. The level of choice in how things play out overall is very reminiscent of games like Pillars of Eternity, or Divinity: Original Sin, however, which also makes up for it.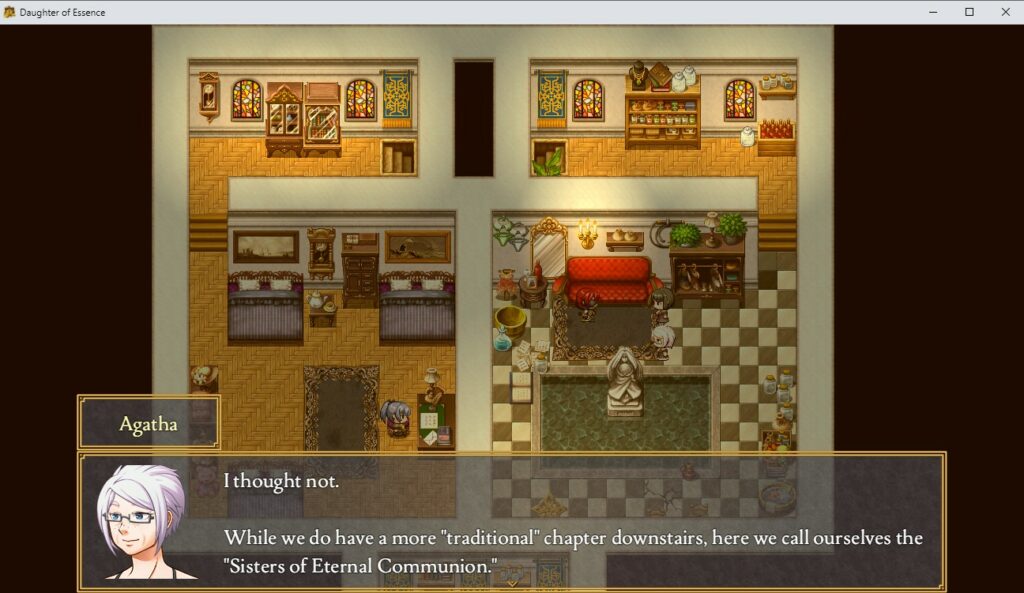 On a side note, I really have come to appreciate how Shady Corner Games has taken to publishing adult titles that are actually innovative and unique. The ones I've reviewed have all been very niche titles that are complete experiences that are more than just "play for ten minutes for some lewd pics".
The adult gaming industry needs more publishers like Shady Corner, and far less Asian shovelware companies.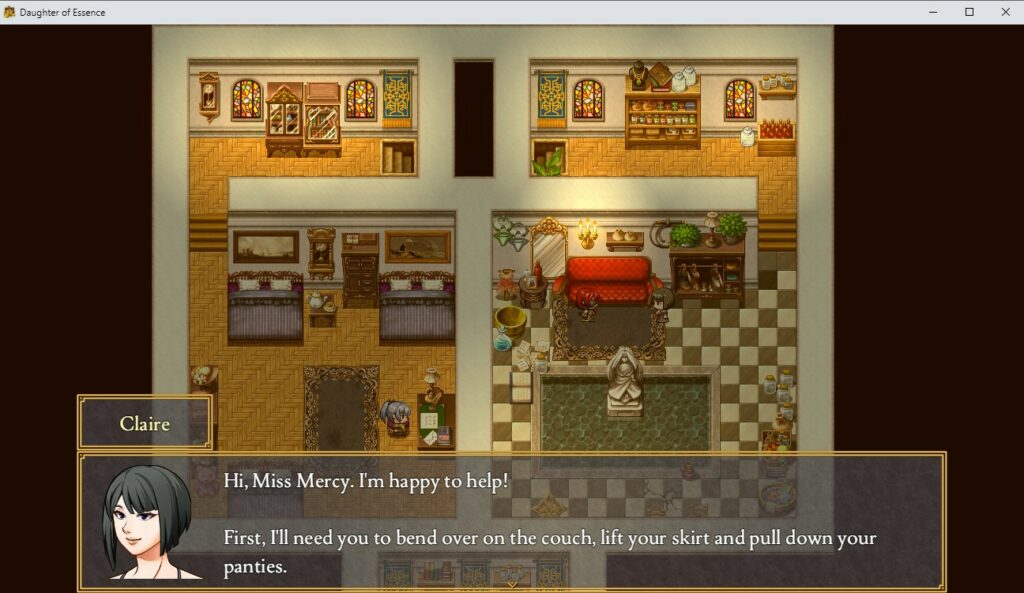 Daughter of Essence is impressive in how wide-reaching of a scope it has, and is more impressive overall than 90% of all RPG Maker games you'll find. It's exceedingly rare to find a game using this engine that's genuinely worth $20 USD, but DoE hits that mark. Any fan of RPG's will find value in both its replay factor, game length, and in its writing and production values. Daughter of Essence is worth its full price, and if it's on sale, it's a must-buy for fans that want a genuinely MATURE adult title as well.

CLICK HERE TO PURCHASE DAUGHTER OF ESSENCE ON STEAM.