Chasing Sunsets has been the most pleasant surprise that I've encountered in my time with Lewd Gamer. I recently had the privilege of getting my hands on this Early Access title, and had all of my expectations completely blown away. Chasing Sunsets is a Visual Novel with a lot of reading to be done, and a fairly mature plot, particularly for something found in the adult gaming space. While it's loaded with sex, this is not your standard title where one minute in, you're getting a girl naked after two lines of dialogue.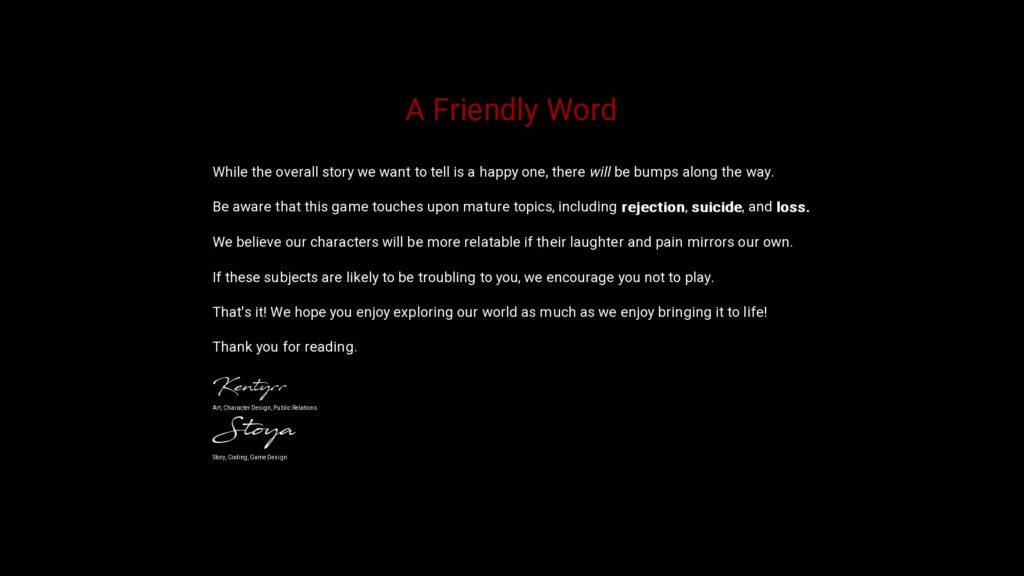 Graphically, they use 3D modelling software to make the images, which will definitely appeal to those of you who are turned off by hand-drawn art, or anime-style VN's and adult games. Generally speaking, I enjoyed the artwork, which is extremely detailed, BUT some of the images hit "uncanny valley" territory. This is especially noticeable in flashback sequences where characters are children. So this is going to be a major point where taste is going to affect your opinion.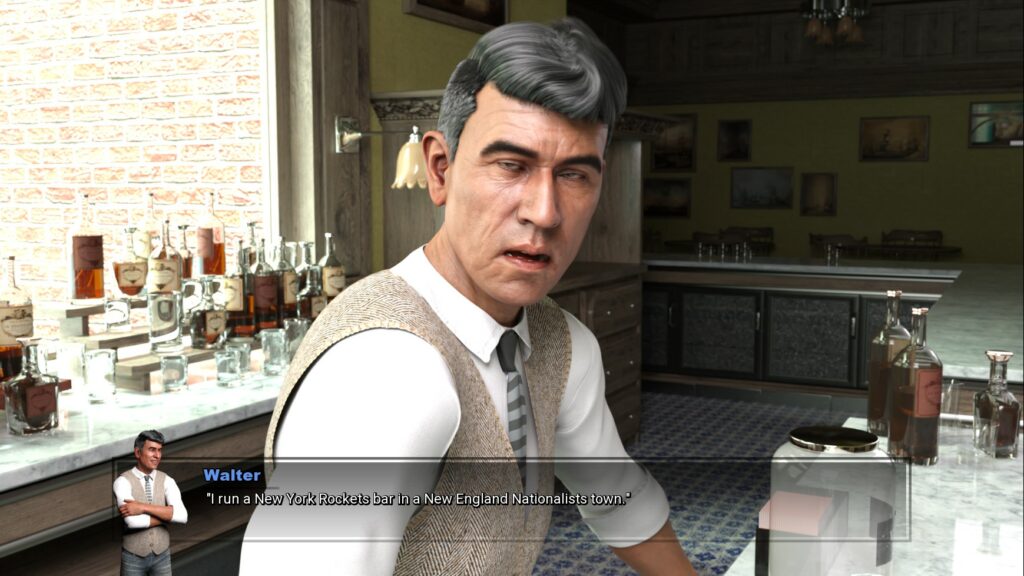 And yes, you didn't misread – this game spans a 15 year period, using flashbacks heavily. So you're going to see major characters as children. While nothing sexual is happening with kids, it definitely hits a bit of a tonal disconnect, because these kids are going to eventually be adults, and you're going to see them in sexual situations at that point, potentially. There's a couple of points where sexuality comes up during those flashbacks, and it honestly straddled that line between "this is okay" and "this is really bordering on uncomfortable" for me.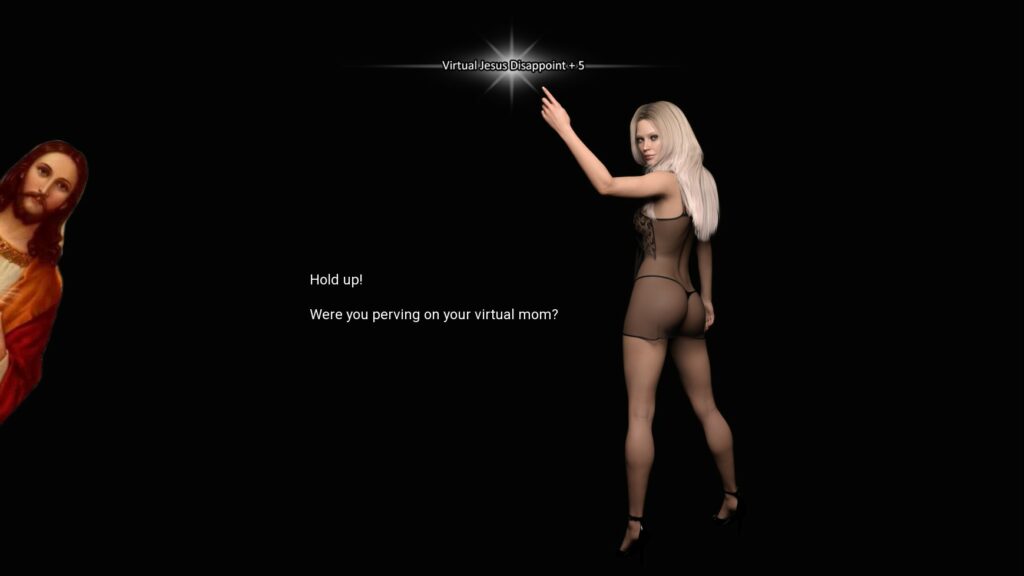 The plot deals with some heavy topics, including death, depression, child abuse, etc. This is a mature title, and not just because of the graphic sex. The story is mostly well-written, though it does have its moments of inconsistency. One minute a character is singing lyrics to a WKND song, the next minute she's referencing a parody name of a well-known brand. These sort of wink-and-nod joke names annoy me to no end because they don't feel clever, just lazy. I understand why you don't want to literally show a character with a licensed brand logo, but saying the name isn't implying an endorsement by the brand.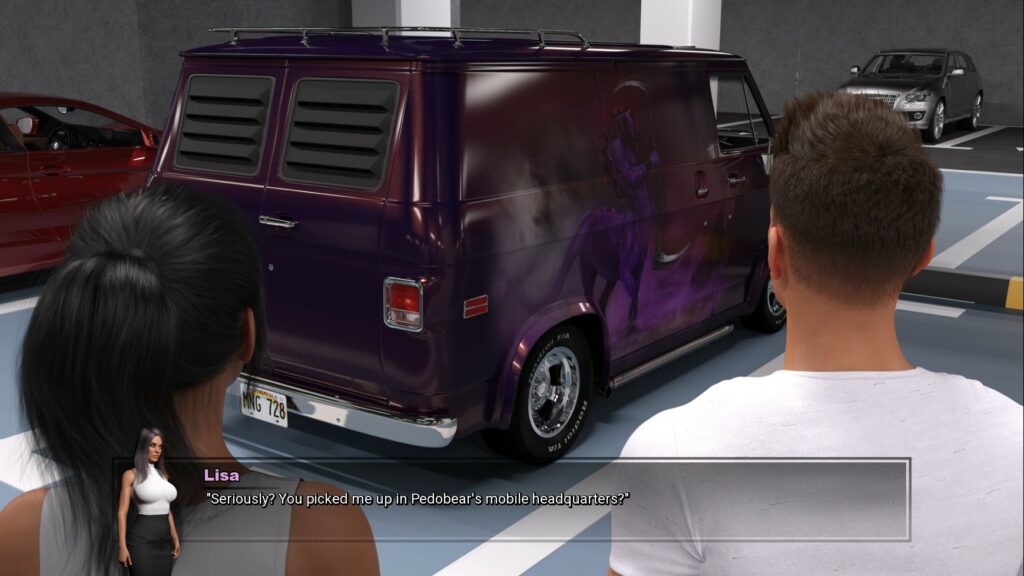 On the bright side, there's plenty of sex happening, to be sure, but it feels earned. Even though some of the situations become tropey (every woman is REALLY after your dong), the vast majority of times, it feels earned. While the game focuses primarily on two love interests (Jaye, your stepsister and Mallory, an investigative reporter), there's opportunities for some adult fun with some side characters as well.


The game has a huge amount of replay factor, because of the amount of choices you have when interacting with the various women, including some which are locked based on your specific relationship levels. If you're willing to put in the work, this game will reward you. Do yourself a favor and pick this one up.

Click here to buy Chasing Sunsets.