In The Married Manager's Scandalous Services – The Pleasures of the Night Shift you play as Yorita, a district manager for the chain store (not quite seven-eleven) aptly named Twelve. One of your store managers is an ornery stubborn pain that is excruciatingly hard to deal with. After having a team meeting with the part time employees, the manager in question named Kanade enters. She berates you and the staff and tells you to leave the store.
Before exiting, you see this manager in her office pleasuring herself to how she has emasculated you and the other workers. Photos are taken, said manager is put in an uncomfortable position, and voila! She is now at your command lest the corporate office and her husband see these pictures.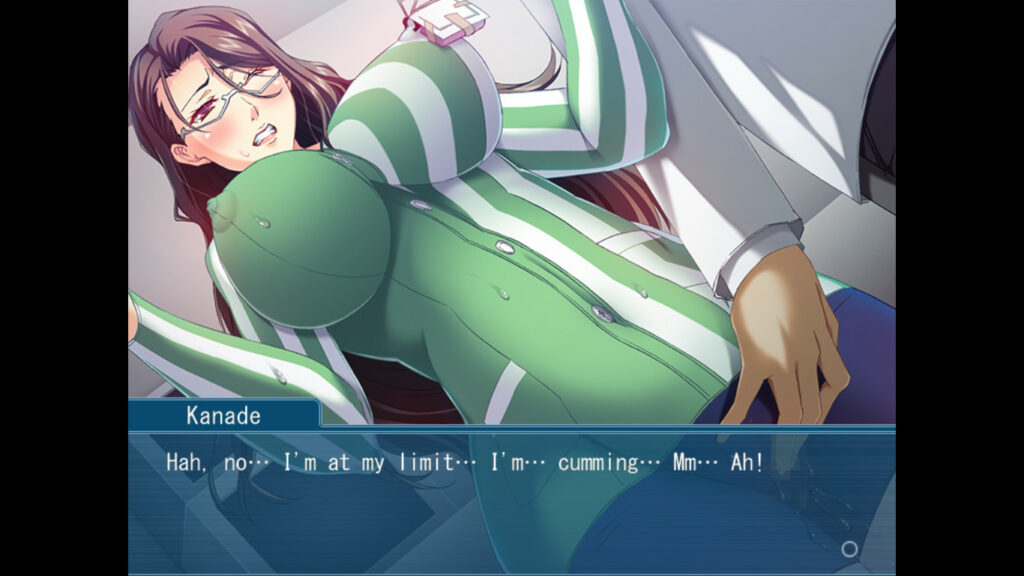 Degenerate blackmailing ensues, and you and the staff have your way with her. No item in this store is safe. This includes sponges, hot dogs, and even a… shelf? At certain points the action stops and you get to "click where you want to touch." You're usually only given two or three options which are usually above and below the belt.
Something of importance you should note is the game is censored for a Japanese audience. This means there is mosaic censorship over any genitalia. Being light on storyline, this can detract from the experience as its part of the main attraction. The voice acting is average, as is most of the art. Although there is a volume slider specifically for it, I didn't notice any background music at all. The resolution is 4:3 which didn't bother me, but it may be an issue to some.
At this price point, Married Manager's Scandalous Services isn't a bad deal. You get 4-5 scenes that involve the humiliation and domination of a stuck up woman in a position of power. If this is your weakness then I would strongly recommend this title. If not, you have an average adult game that at times shows its age and at its best has decent art and a bit of interactivity.
Purchase The Married Manager's Scandalous Services – The Pleasures of the Night Shift on Steam!